Lotus patent applications shows off coming SUV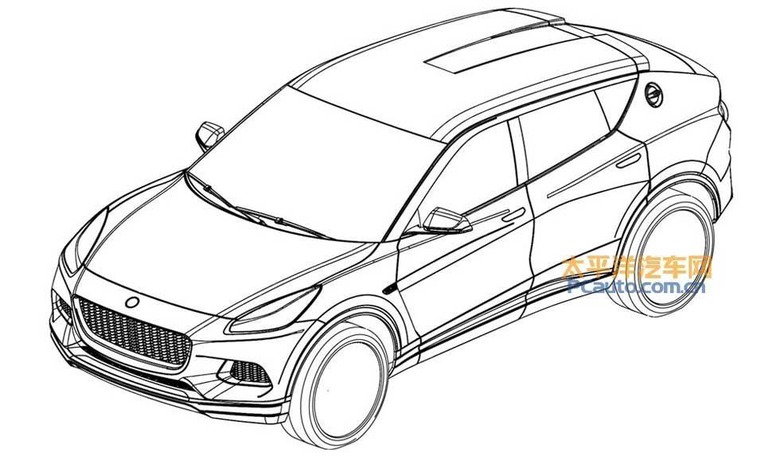 The SUV market is booming today to the detriment of car sales. Just about everyone prefers SUVs over a car to the point that some companies who have traditionally not offered an SUV are jumping into the market with both feet. Think Porsche Cayenne and Macan, Jaguar E-Pace, and even the Bentley Bentayga. Another storied sports car maker with the famous mantra of "Simplify and add lightness" is set to enter the SUV game.
A leaked Lotus patent application has given up some line art that shows what the SUV will look like. It will be good to see actual renderings of the SUV in the future. In line art form it looks a lot like a Ford Fusion in the front. Lotus has been said in the past to be targeting the Porsche Macan.
That would indicate are more compact SUV. Rumors claim that the SUV will use a Toyota four-cylinder engine. A supercharger would be nice, but that isn't a guarantee. The SUV is said to be targeting a weight around 3,520 pounds making it light for an SUV. That curb weight is right around the weight of your typical mid-size car.
If Lotus hits that 3,520-pound target weight, it would be about 1,000 pounds lighter than the Macan. That would mean better performance for the same given engine size, better handling, and would certainly live up to that Lotus mantra.
Rumors peg the on-sale date for the Lotus SUV at about four years from now. The Lotus SUV certainly won't be a sports car, but it does promise to handle better than anything else in its segment. We can hope hopped up versions might get that blown V6 used in some of the Lotus sports cars.
SOURCE: Autoblog