Ferrari Purosangue SUV detailed for 2022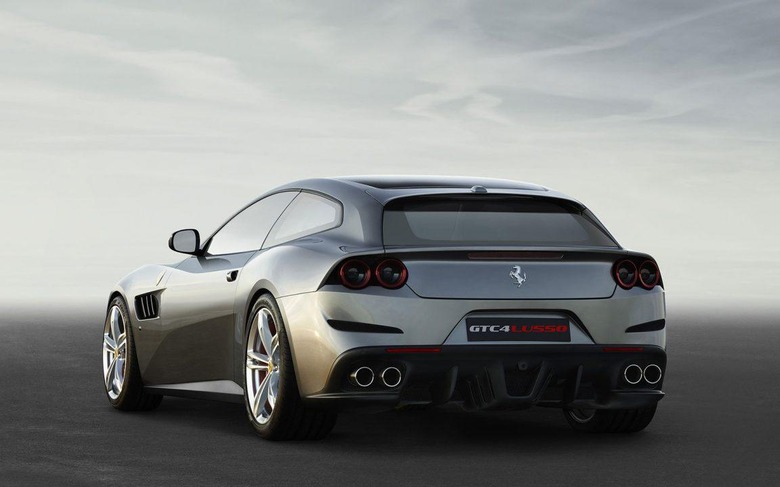 Ferrari's first SUV has been named, with the Purosangue set to go on sale before the end of 2022. The much-rumored model will be "a four-door utility vehicle" Ferrari CEO Louis Camilleri told investors, distancing the Purosangue from the rest of the SUV crowd that the Italian automaker has vocally eschewed in recent years.
All the same, Ferrari couldn't resist the lure of the SUV cash cow. That has proved a tempting siren to supercar-making rivals including Lamborghini and Maserati, as well as other unusual candidates like the upcoming Rolls-Royce Cullinan. In China particularly, the segment is huge.
Understandably then, Ferrari management is looking to the particular demands of the Chinese market as it shapes Purosangue development. The name is Italian for "thoroughbred" and indeed will be an authentic Ferrari, the automaker argues. It will use a new front mid-engine architecture and be the fastest SUV on the market when it launches, Camilleri insisted.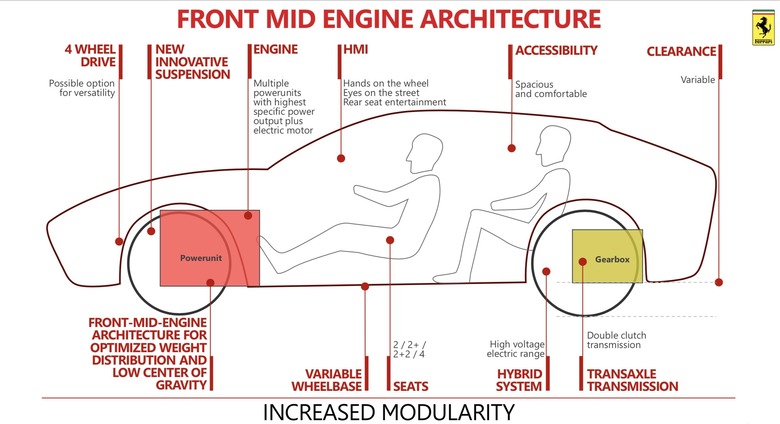 However it will also embrace new technology and body styles. For a start it will be offered as a hybrid with all-wheel drive, with the yet-to-be-detailed drivetrain set to power 60-percent of all new Ferrari models by 2022. It'll also need to strike a balance between performance and practicality.
China in particular will likely be unwilling to compromise on factors like rear-seat space, cargo capacity, and second-row access. At the same time, if the Purosangue softens its performance goals, it runs the risk of alienating buyers wanting the "Ferrari of SUVs."
As a result, the automaker has pushed back its original timeline for the vehicle. Previous CEO Sergio Marchionne, who died in July, had pegged the then-unnamed SUV for a launch in 2020. Now, Camilleri says, it's opting to delay that in favor of refining what could be Ferrari's most important vehicle in decades.
"We have to get it perfect," the CEO insisted, Automotive News reports, "we just need a bit more time."
With detailed specifications still a long way out, Camilleri gave only vague indications of what potential drivers could expect. "The car will be expensive, rest assured," he said, a fact that comes as no great surprise, as Ferrari targets a "significantly" higher average selling price for its models across the board between 2019 and 2022. There'll be 15 new models in that period, too, though some are likely to be special editions and other limited-run cars.
Earlier rumors suggested Ferrari's stance on SUVs was softening, with a crossover internally dubbed the F16X rumored. Described as a sporting four-door with a crossover roofline, it was said to have either a V8 or a hybrid V6 powertrain, along with all-wheel drive.