Ferrari Monza SP1 and SP2 pair stunning retro style with 809hp heart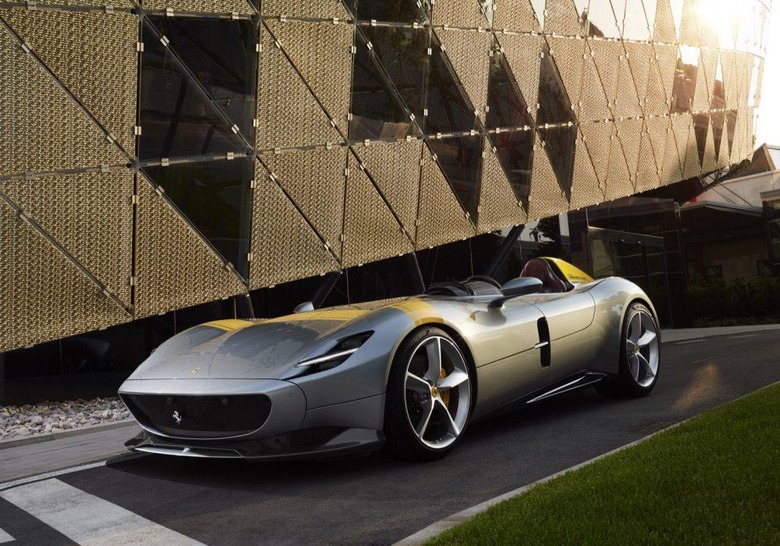 Ferrari may be shocking purists with its talk of an SUV, but the Italian automaker isn't forgetting about super-seductive sports cars either, as the new Monza duo demonstrates. Unveiled as part of the company's Capital Market's Day at its Maranello factory today, the Ferrari Monza SP1 and SP2 are the vanguard of a new series, dubbed "Icona."
The new segment will be a mashup of sorts, according to Ferrari. Cars in the series will "draw inspiration from the most evocative Ferraris of the 1950s and feature the most advanced sports car technology available today," the automaker promises. They'll also be very limited-edition, and headed only to the most dedicated clients and collectors of the prancing horse.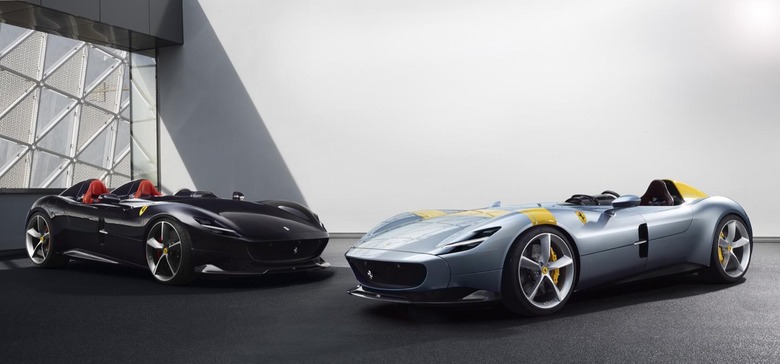 For the Monza SP1 and SP2, that inspiration was Ferrari's original racing barchettas in the 1940s and 1950s. Sacrificing nothing to comfort or extraneous design, each was intended to go as fast as possible and fill up the automaker's trophy cabinet.
So, the Monza SP1 is an uncompromising single-seat road car. Lashings of carbon fiber keep the weight down, while the most powerful engine in the Maranello factory's history contributes 809 horsepower and 530 lb-ft of torque. The 6.5-liter V12 is enough to propel the SP1 from 0-62 mph in 2.9 seconds, or 0-124 mph in 7.9 seconds. Top speed, Ferrari says, is over 186 mph.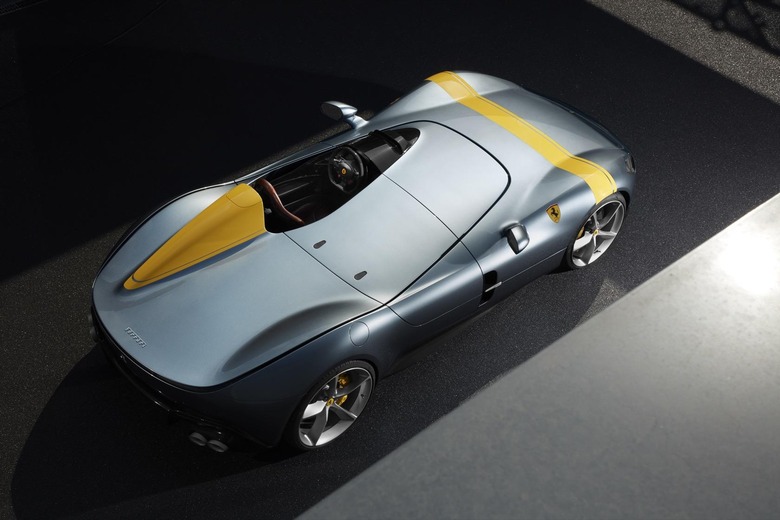 If you want to share that experience with a friend, the Ferrari Monza SP2 is a two-seater. That involves doing away with the tonneau cover, while a second protective screen and second roll-bar are also added.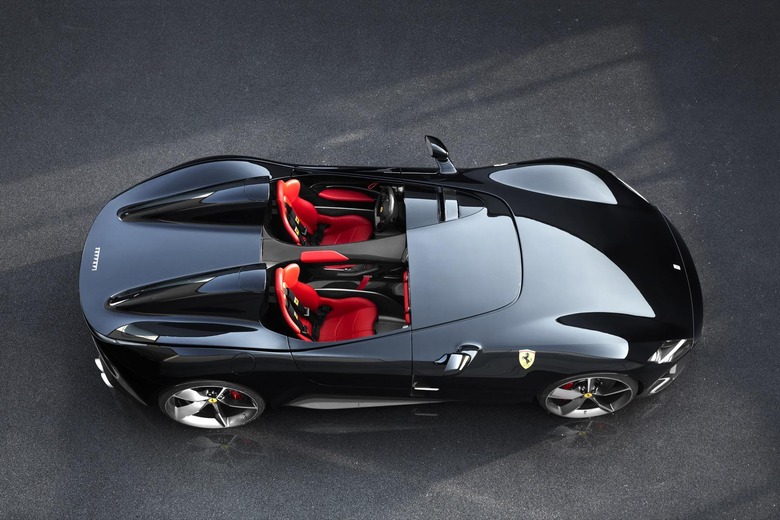 Either way, you're getting an extreme drive. Ferrari has developed a new "Virtual Wind Shield" that's integrated into the fairing ahead of the instrument panel and the steering wheel. That directs the flow of air to avoid blasting the driver in the face, along with preserving aerodynamic flow. A single carbon fiber assembly for the hood-wing assembly hinges up at the front to showcase the V12; the same material continues on the inside, accessed by upward-hinging doors.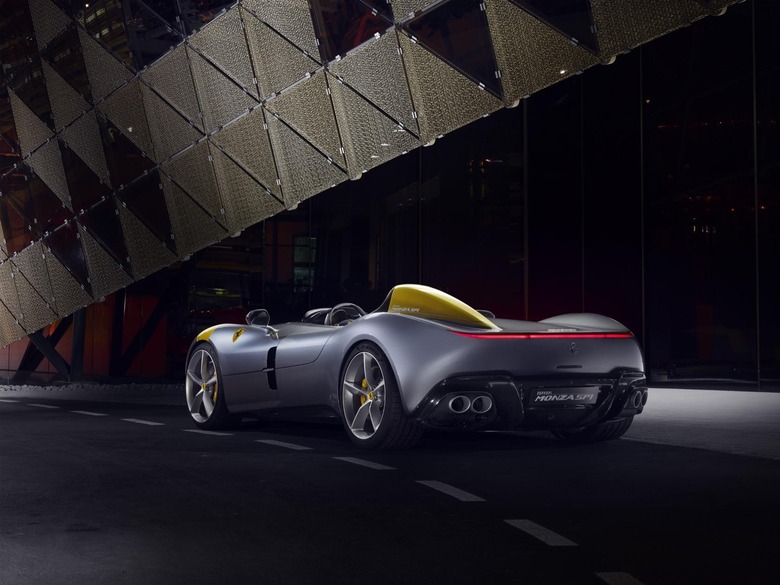 To go along with the cars, Ferrari has collaborated with Loro Piana and Berluti on a range of accessories: everything from racing overalls through to helmets and gloves. Like the Monza SP1 and SP2 themselves, there's no word on pricing. However, if you have to ask, you probably haven't made the cut in Ferrari's list.