Ferrari Monza SP1 and SP2 Gallery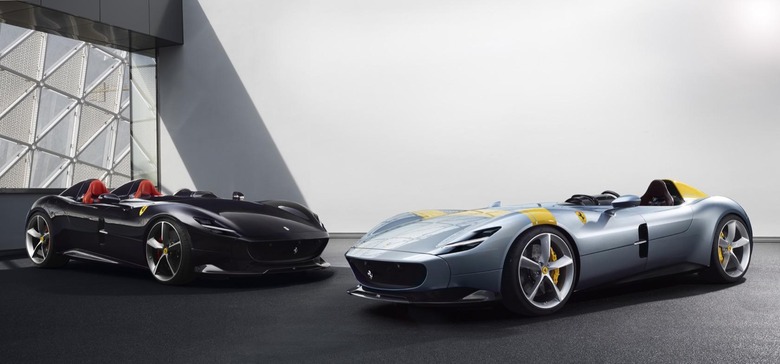 Ferrari has pulled some retro racers from its Maranello factory, but the Monza SP1 and Monza SP2 are no classics. Instead, they borrow the purposeful styling language and intentions of the 1940s and 1950s racers that helped stock Ferrari's trophy cabinet, but turn to high-tech materials. Carbon-fiber is used to keep curb weight down and structural rigidity up.
A big engine helps, too. A 6.5-liter V12, in fact, with 809 horsepower and 530 lb-ft of torque. It's enough to propel each car from 0-62 mph in 2.9 seconds, or 0-124 mph in 7.9 seconds. Top speed, Ferrari says, is over 186 mph.
The big difference between the two is the cabin. In the SP1, there's just a single seat; in the SP2, there's a second seat for sharing the experience. What's consistent is the rarity, with Ferrari only building a limited number of the two cars.