This is the astonishing Ferrari 488 Pista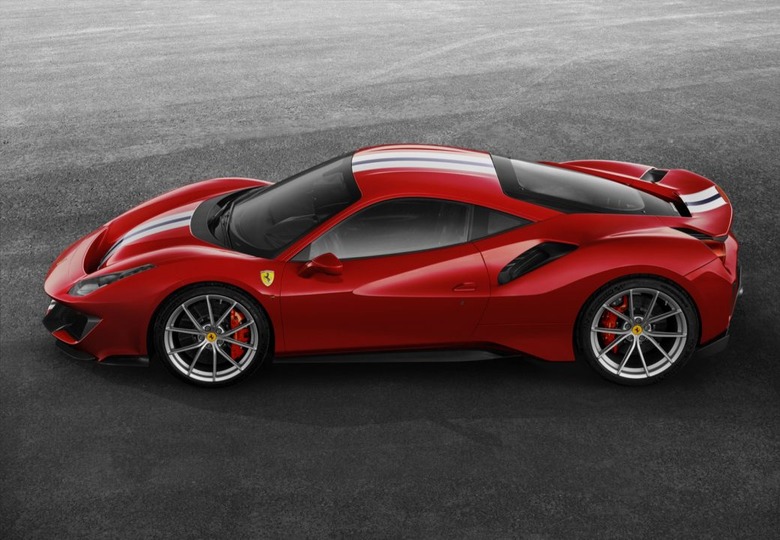 A new Ferrari is always something special, but the Ferrari 488 Pista promises to be even more unusual than most. Revealed today ahead of its official debut at the Geneva Motor Show in just a few weeks time, it's the latest in a well-admired lineage of V8 cars from the Italian automaker.
When you're expected to replace models like the 360 Challenge Stradale, 430 Scuderia, and 458 Speciale, then, you need to have something special up your sleeve. In the case of the 488 Pista, Ferrari says that's pure racing technology distilled into a road car. And, while that may be a common refrain from the automaker, in this case the connections are even more obvious.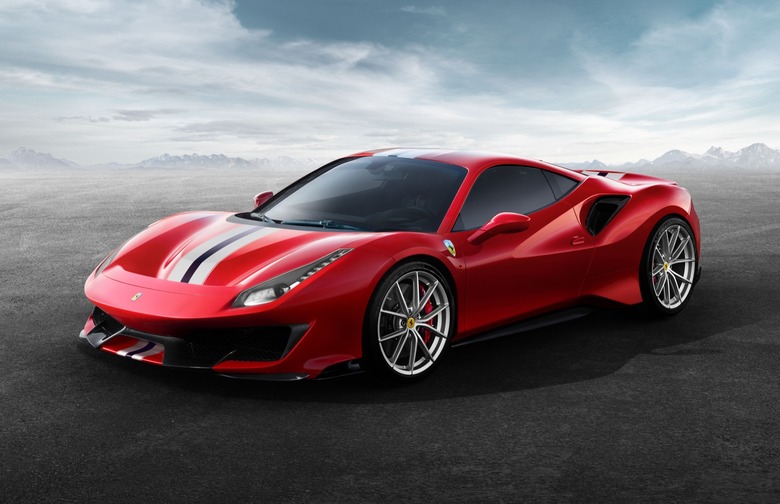 The engine is a twin-turbocharged 3.9-liter V8, Ferrari's most powerful V8 ever, good for 711 horsepower and 568 lb-ft. of torque. Those numbers arrive at 8,000 rpm and 3,000 rpm respectively. 0-62 mph comes in 2.85 seconds, while 0-124 mph is a mere 7.6 seconds. Top speed is in excess of 211 mph, Ferrari claims.
It's not just more power at work, here, however, even if the 488 Pista does have the largest ever increase in engine grunt for a special series car. Efforts to reduce weight have played a big part too, and the Pista comes in at 198 pounds less – a total of 2,822 pounds dry – than the 488 GTB. The F1-inspired S-Duct at the front helps with downforce, as do the new front diffusers which come in at a new angle. The rear blown spoiler has been made higher and longer, and its overall shape tweaked.
Indeed, the 488 Pista apparently increases overall downforce by a whopping 20-percent. It should sound more furious than the 488 GTB, too. Ferrari claims that both the quality of the sound, and its intensity of course, are higher across all gears and engine speeds.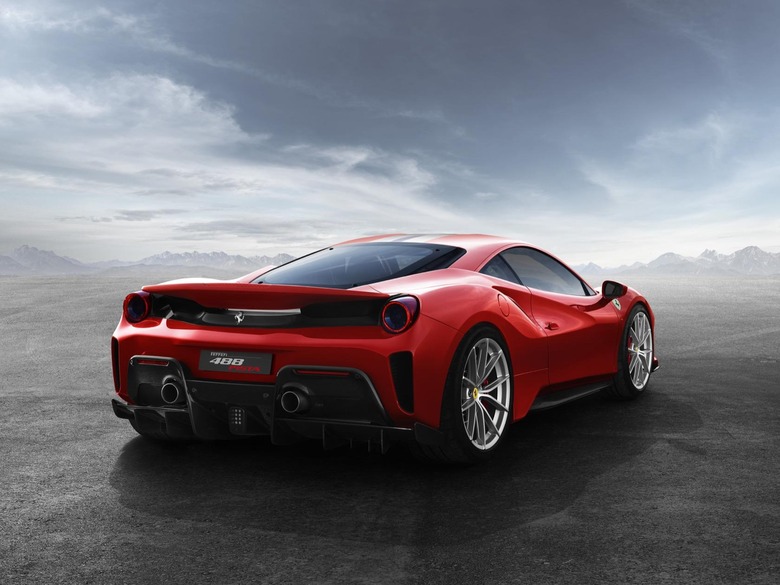 As for how it drives, Ferrari says you shouldn't need to be a professional racer in order to get the best from it. Indeed, "the objective was to make the car's performance on the limit easier to reach and control," the automaker insists. That's involved both design decisions and a fair amount of technology.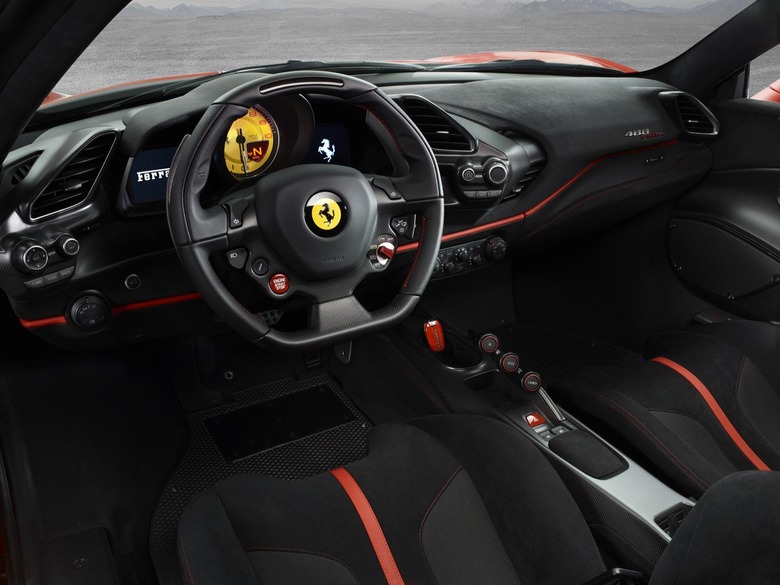 A new version of Ferrari's Side-Slip Angle Control system, now up to v6.0, adds the Ferrari Dynamic Enhancer (FDE) into the mix. Alongside the E-Diff3, F1-Trac, and the magnetorheological suspension (SCM), the 488 Pista can now also adjust brake pressure at the calipers according to road or track conditions, drive mode, and driving style.
In short, if you're a keen driver, Ferrari says this is the V8 model that will leave you feeling like an untouchable GTE racer. Pricing and availability for the Ferrari 488 Pista are yet to be confirmed, though we're expecting to hear more when we head to Geneva in early March 2018.