Ferrari 458 Speciale Teases Record-Setting Power Density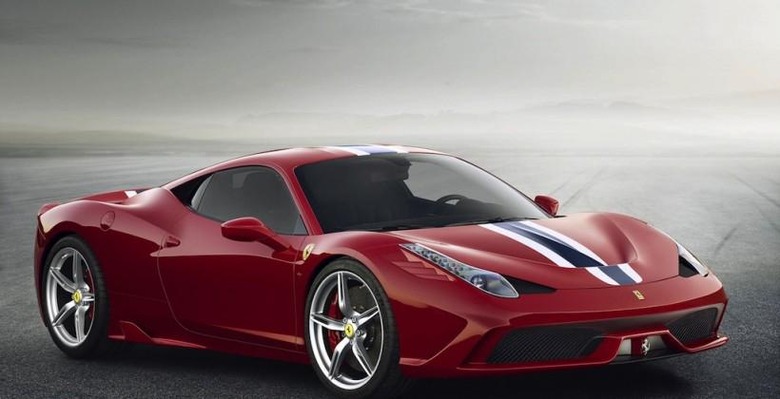 Ferrari has revealed its latest supercar, the 458 Speciale, the Italian company's most aerodynamically-slippery model to-date, not to mention its highest power density road car. Mustering 605 HP from its 4.5-liter V8 engine, the Ferrari 458 Speciale can run the 0-62mph dash in three seconds (getting to 124mph only takes 9.1s) and can manage 1.33G of lateral force when taking corners seriously.
Ferrari isn't talking about top speeds yet, but does point out that the 458 Speciale completed the legendary Fiorano track in just 1'23"5. Dry, it's 1,290kg, which adds up to a record-setting 2.13bhp/kg for the marque. It also scores 1.5 E in aerodynamic efficiency.
Maximum torque is 540 Nm at 6,000 rpm, with the 458 Speciale throwing that down through one of the company's paddle gearboxes. This time, though, the Ferrari has sprouted an odd carbon-fiber fin in the center console, putting the reverse, automatic, and "Launch Control" buttons on an arching strut that's almost Giger-esque in its design.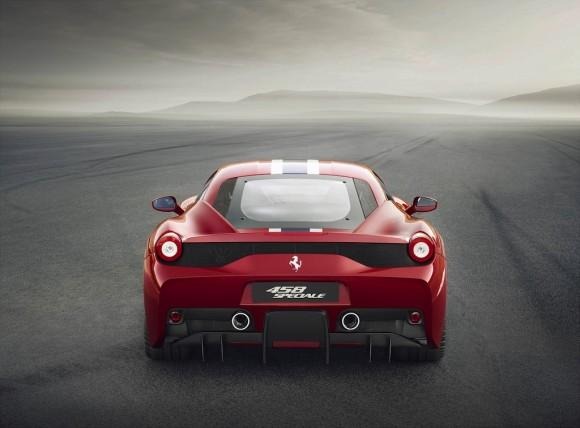 Otherwise, inside it's the usual mixture of leather, carbon fiber, and metal. Ferrari continues to cluster most of the controls on or in close proximity to the steering wheel, including the distinctive Manettino switch which cycles through suspension settings.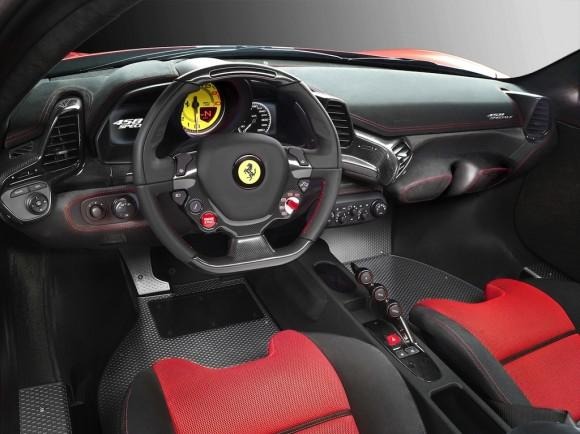 All in all, it's a considerable step up from Ferrari's 2009 458 Italia, though the two big details – price and availability – will have to wait. Ferrari is promising more details on the car come the Frankfurt Motor Show, on September 10.