Ferrari 458 MM Speciale is a one-of-a-kind custom job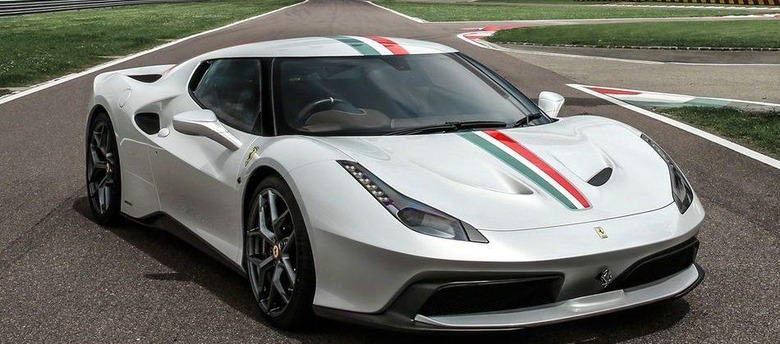 The Ferrari 458 Speciale is already a rare sight, reserved only for buyers with the deepest of pockets. But for one "enthusiastic British owner," Ferrari took his 458 Speciale and made it even more "special," in turn creating a one-of-a-kind supercar just for them. What you see here is the 458 MM Speciale, a Ferrari that features a number of body and design customizations, and is, simply put, one of the best looking cars to come out of Italy in some time.
While the car keeps the same engine and chassis of the "standard" 458 Speciale, the exterior was designed by Ferrari Special Projects and all the work was done in-house.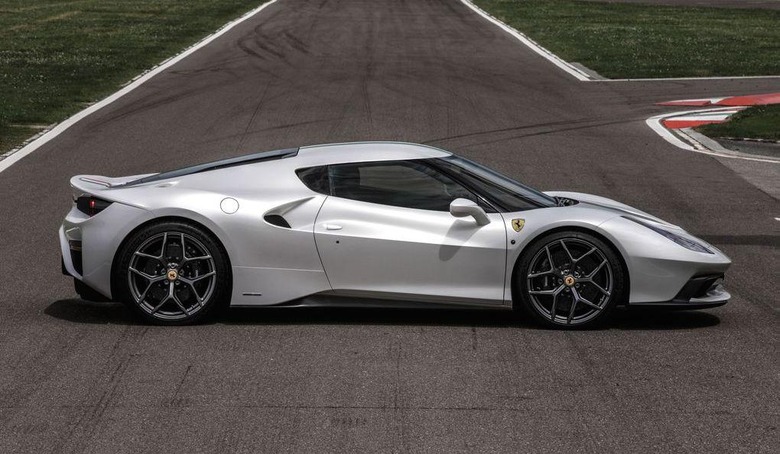 Two of the most noticeable changes are the addition of air intakes on the sides, and the A-pillars being painted black, in turn creating a "visor" look where the windshield seemingly transitions into the side windows. Combine these with some very aggressive new lines, and it's easy to make comparisons with the new Acura NSX and Ford GT.
Other unique touches include composite carbon-fiber bumpers on the front and rear, a new rear spoiler, new wheels, and, of course, the Italian flag-themed tri-color stripes running down the middle. Even the interior was customized with chocolate-brown leather.
While Ferrari didn't reveal any other details about the buyer or how much the 458 MM Speciale cost, it's easy to see that what they've created is something priceless.
SOURCE Ferrari