Feedly for Android update brings fixes and improved performance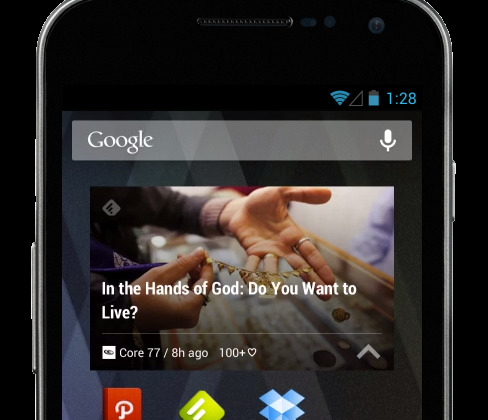 With the demise of Google Reader, many Android smartphone and tablet users turned to the app Feedly as a replacement. That app had some issues that bothered some users and after a month of no updates, Feedly finally has a new version available. The update brings fixes and some other tweaks to improve the app for users.
Feedly version 17.0 is now available for Android users. One important bit that the update fixes is the Android home screen widget that's been broken since June now works. That widget stopped working when Feedly switched over to its new Feedly Cloud service.
The developers behind the application promise that improvements made in the latest update bring 300% faster startup time and add new Discover and Search features. The update also changes the way the app looks slightly.
Feedly 17.0 switches to new fonts for improved readability and gets a slightly revised design. The app changelog also calls out support for Android 4.4 KitKat and the Galaxy Gear smart watch. The update is available on the Google Play Store right now and should be available globally.
SOURCE: Android Community