Fear the Walking Dead arrives in August, new trailer drops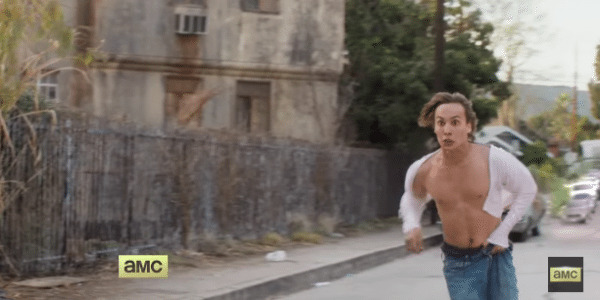 AMC's upcoming Fear the Walking Dead series is launching later on this summer (if you're hoping for a release date, we're a little closer to knowing). We have another teaser trailer, as well, and it is a sign that maybe AMC should work on its trailer-making abilities. Not to spoil anything, but the trailer has a man running. And that's it. He has, presumably, seen his first walker, and considering that he's pulling his pants up while running we're guessing the walker made its appearance with unfortunate timing.
A new teaser trailer has been posted on AMC's YouTube account today, and the network has revealed with it that Fear the Walking Dead will be arriving this coming August. We don't know which day it will drop, but this is the most info we've had about its premiere so far.
As for this teaser trailer itself, we know thanks to its description that the man featured is named Nick, and he is escaping from something. It doesn't appear the world is yet filled with walkers (or the event has just started), as the road shows cars neatly parked along the sidewalks, which isn't the case after everything rolls into chaos.
AMC has been teasing fans (and it is getting a little old) with tiny snippets and segments from its companion series to "The Walking Dead". We saw the first poster for the show earlier this week (it doesn't spoil any plot lines), and we've previously seen a more general teaser trailer that seems to show LA right before the event takes place.