FCC filing shows the ZTE Grand X heading to T-Mobile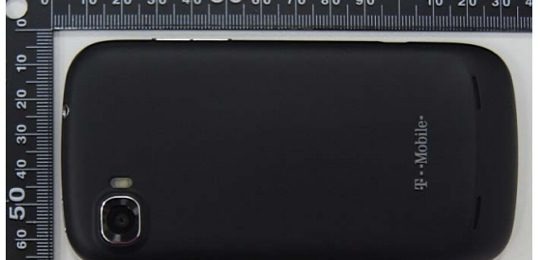 We first started to see ZTE's Grand X smartphone this past summer, following it up with a hands-on review of the rather sleek-looking handset. Now the device has made a new appearance, this time over at the FCC with a nice T-Mobile brand on its back, indicating that we'll be seeing the handset show up at the carrier sometime soon. Nothing official has been announced.
Lending further support to what we see in the images is the filing itself, which mentions T-Mobile's WCDMA 1700 AWS network. It is safe to assume, then, that the Grand X will be hitting the market via the carrier, although when that could happen and what price range we're looking at is anybody's guess. Thus far, nary a peep has been uttered in the rumorsphere about either of them.

ZTE's Grand X features a nicely-sized IPS display at 4.3-inches with a resolution of 960 x 540. Inside you'll find a dual-core 1GHz processor, and, assuming the specs are the same as the one we got our hands on back in July, there will be 4GB of internal storage space and 512MB of RAM. Around back you'll find a 5-megapixel camera, and a 1,650mAH battery to run it all.
We took a peek through the user manual up on the FCC's website, and nothing stands out as particularly different or new. While the specs are decent, the handset will run Android Ice Cream Sandwich, meaning there is officially nothing exciting about the device. Still, given ZTE's usually low price-point, this could end up being a decent budget phone for those wanting a large display.
[via Android Community]