Favreau helms Star Wars TV show: Because Obvious Default is Obvious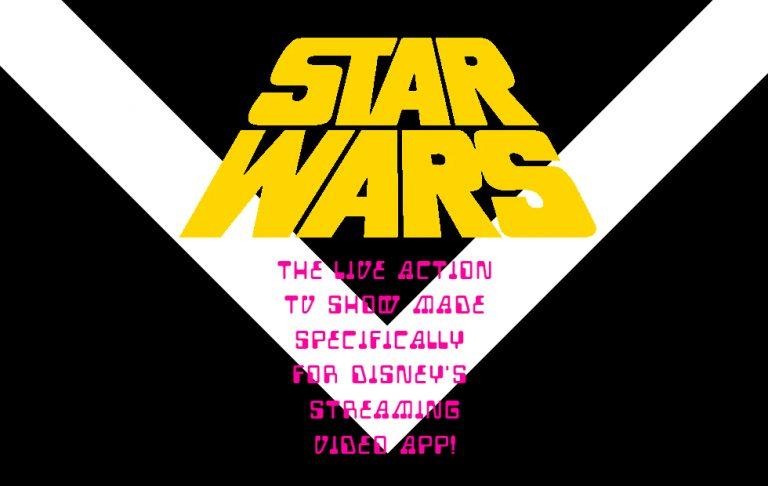 It's as if Disney calls Jon Favreau first, and if he's not available, they move on to someone else. Today Disney announced that they'd signed on Jon Favreau to executive produce and write a Star Wars TV show that'll come first to Disney's streaming content app (still not yet released.) This is the 12-billionth time Favreau will have worked with Disney in a leading role.
I love Jon Favreau, and I find basically everything Favreau's done to be highly entertaining if not downright magical. But to make a big announcement about Favreau working on another Disney property is like a slap in the face of aspiring directors, writers, and producers everywhere. If this was done to appease those invested in Disney, because Favreau's work makes bank, then alright – do this during a quarterly earnings call. Otherwise, this is just silly.
"I couldn't be more excited about Jon coming on board to produce and write for the new direct-to-consumer platform," said President of Lucasfilm, Kathleen Kennedy. "Jon brings the perfect mix of producing and writing talent, combined with a fluency in the Star Wars universe. This series will allow Jon the chance to work with a diverse group of writers and directors and give Lucasfilm the opportunity to build a robust talent base."
Favreau also worked on The Lion King, Avengers: Infinity War, Jungle Book 2, The Jungle Book, Avengers: Age of Ultron, Iron Man 3, The Avengers, Iron Man 2, and Iron Man. Those are all Disney movies, all movies made by Disney, with Favreau as director, producer, or both. He also acted in a couple Marvel (Disney) movies, too.
Aside from the politics of this situation, the product is going to be something we'll all be looking forward to. Especially for adult fans of the Star Wars universe – watching Star Wars Rebels is great, to a point. That point is the point at which the kids have slightly less interest than their dad and/or mom, and their mom and/or dad are far more obsessed with a cartoon than their children.
As such, Favreau should bring exactly the right mix of talent to the situation. If the movie Elf (2003, Will Ferrell,) is any indication, Favreau could bring this series to a place where Star Wars lovers of all ages could engage and enjoy and not be made to feel like they're only taking part in something made for the tiniest of tweens.