Farmville movie in the works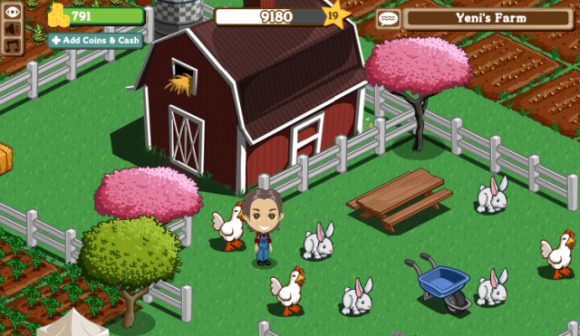 The most popular game in the history of social networking is reportedly on its way to becoming a major motion picture. This week Alec Sokolow and Joel Cohen, both of them screenwriters for the original 3D animation film breakthrough "Toy Story," have let loose a tiny snippet of information regarding their future projects, one of them directly affiliated with Zynga, the creators of Farmville. And before you say wait, that could mean anything, take a peak and read what they say and see if you pick up the same hints we're picking up.
The writers spoke with IGN this week about several things, one of them being their future affiliation with the Zynga gaming brand. Last we heard from Zynga, they were expanding their empire to a whole new site currently called Project Z. Before that, they were launching CityVille on Google+. Now what we're hearing, through these Toy Story screenwriters, is that there may well be not just a Zynga movie right around the bent, but a Farmville movie at that. What could it all mean!?
"We're in conversations with Zynga to do something with one of their brands. Can't really say too much on that front yet, but 'Old MacDonald' didn't have a factory, if you get our drift."
Can you imagine a Farmville game? I remember back when I first heard there would be a movie about Facebook, and I poo poo'd it. I still haven't seen it, but I hear it won some awards, so who am I to say? Will you be harvesting such a crop?
[via Q2]