FarmVille credit & exclusive items added to American Express reward scheme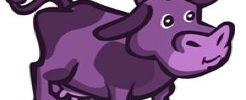 American Express has announced a new partnership with online gaming company Zynga, which will allow credit card users to swap their membership reward points for FarmVille points, exclusive items or credit in other online games. 100 membership points gets you a dollar's worth of in-game credit; however there are also "exclusive" virtual items, including a dashing purple cow for 540 points, which can only be secured via American Express.
It's a sign, perhaps, that online gaming is transitioning very much to the mainstream, with in-game rewards in titles like FarmVille and Cafe World considered as valuable as airline discounts, hotel savings and even straightforward payments on Amazon and other sites. American Express gives you one point per dollar you spend, so you'll need to splash out $540 if you want that special cow.
[via TechCrunch]