Faraday Future FFZERO1 Concept gallery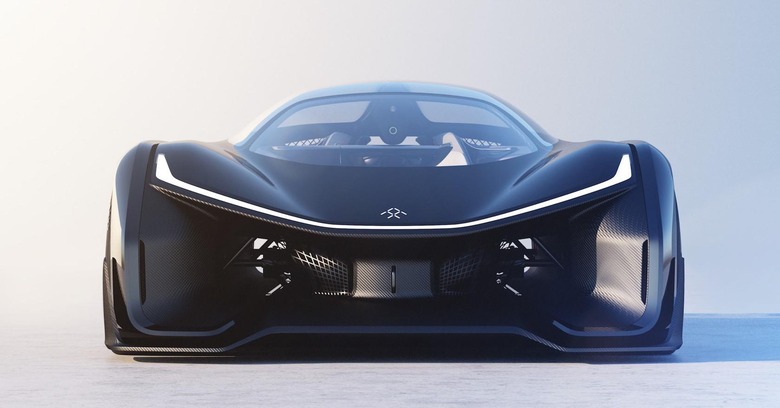 1,000 horsepower, a design more akin to something you'd find in a computer game, and a new platform that Faraday Future says will be the future of electric cars. The FFZERO1 was designed from the inside-out, the automaker startup claims, with a single driver's seat and a new, drive-by-wire asymmetric instrument panel.
Augmented reality data is projected onto the road, bridging the real and virtual worlds, while a smartphone docks straight into the center of the steering wheel.
What this isn't is the company's actual production car. Faraday Future isn't ready to show us exactly what that will look like, preferring instead to tease us with this beefy concept.