Far from a failure, iPhone SE is Apple's sleeper hit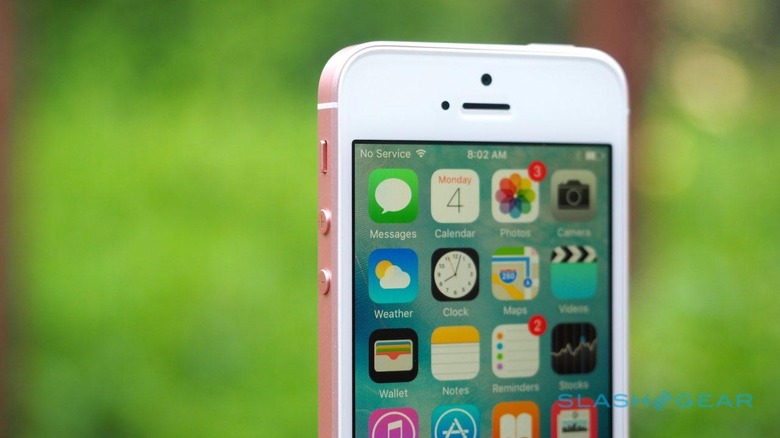 The iPhone SE has its fair share of critics, but those negative voices have done little to impact its popularity. According to a new report from Kantar, a research firm, the iPhone SE was Great Britain's "top selling device" in the quarter that reached its end this past June. The iPhone SE barely beat out the iPhone 6s, holding 9.2-percent of sales in the region versus the iPhone 6s smartphone's 9.1-percent. The EU5 saw iOS growth during the quarter, as well.
Both the EU5 countries and the U.S. saw iOS growth during the past quarter, with Kantar reporting that iOS devices covered 18.2-percent of smartphone sales in the European countries and 31.8-percent in the United States. Things were looking up across the EU5, with iOS representing more than 20-percent of smartphone sales in France and jumping one point higher to 14.2-percent in Germany.



iPhone SE Review – Classic Remix




The uptick in Germany in particular is good news for Apple; this marks the first increase in iOS device sales since 2015's third quarter. However, Kantar reports that both Spain and Italy saw "very slight declines" in their own percentages. Overall, the research firm says Apple's mobile operating system grew 0.7-percent point throughout the EU5 countries (which currently consists of Great Britain, Germany, Italy, Spain, and France).
While the U.S. similarly saw nice growth numbers, things were quite different in China, where iOS again saw a decline. The last quarter had iOS accounting for 17.9-percent of smartphone sales in Urban China, a small but notable year-on-year drop from 2015's 19.7-percent. Per those numbers, both Xiaomi and Huawei have outpaced Apple at 18.5-percent and 25.7-percent, respectively.
SOURCE: Kantar UK Insights