Fan TV hits Time Warner Cable to blend live and on-demand video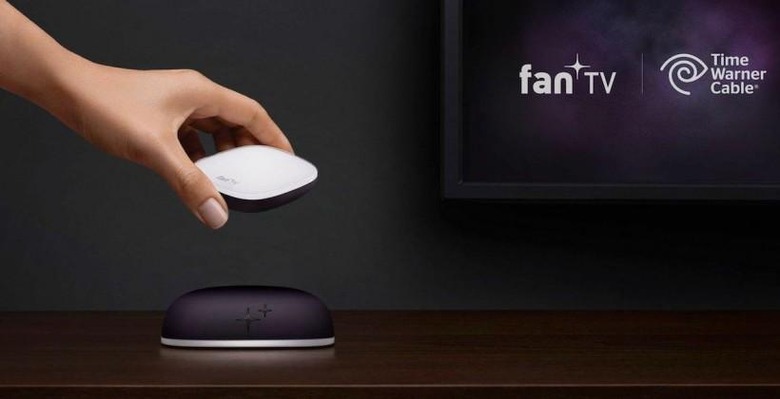 Set-top box upstart Fan TV will be offered to Time Warner Cable subscribers looking for video-on-demand and streaming, with the $99 accessory taking on Amazon Fire TV, Apple TV, and Chromecast. Focusing on ease of content discovery, Fan TV mixes live and on-demand content in the same menu, hoping to blur the line between the two in the process.
Obviously that's only worthwhile if the content is there. Out of the box, Fan TV for TWC subscribers will include support for Redbox Instant, Crackle, and Target Ticket; there'll also be Rhapsody for streaming music.
Fan TV says further services will be added over time.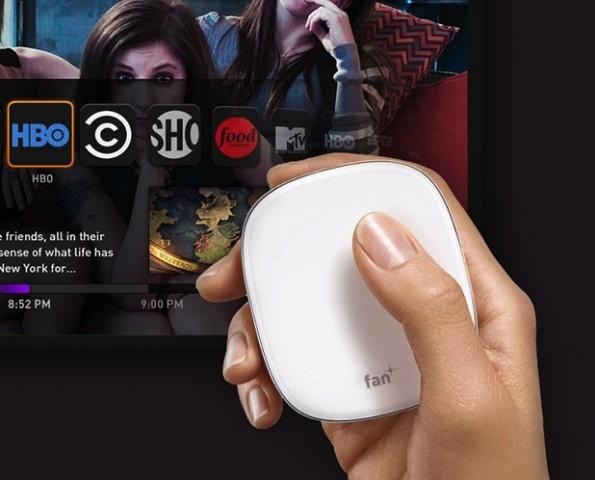 The box itself uses a small remote "puck" with a touchpad top, through which a magazine-style interface can be paged. In addition to showing regular channel lists, there are also sorting options for primetime shows, those which are trending, and "binge watching" for when you want the equivalent of a DVD boxset.
Social recommendations and universal search across services are also offered. Picking a show flags up all the places – free or paid – that it's available, with alerts for new content that's added to on-demand services.
Fan TV will be offered to TWC subscribers sometime this quarter, with both new and existing users able to add it to their living room for the one-off fee.
SOURCE Fan TV