Fallout Shelter will be on Xbox One & Windows next week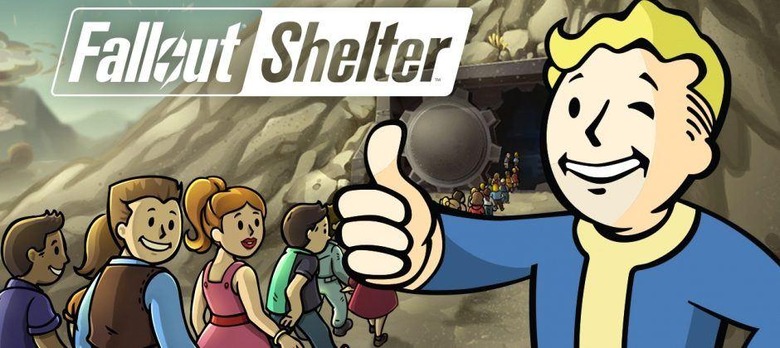 Fallout Shelter, the hit mobile game that ties into the post-apocalyptic RPG series, will be playable on the Xbox One and Windows 10 PCs starting February 7th. While far from offering the in-depth, expansive experience of a true Fallout title, Shelter still offers some fun vault building and management mechanics. The version coming to Microsoft's two platforms will be the same as the mobile game first released in 2015, however it will remain free to play.Fallout Shelter's gameplay tasks players as an "Overseer," having them build and maintain their vault, manage dwellers and assign tasks, as well as venture out into the wasteland to gather essential supplies. Additional features introduced over various expansions include new locations and enemies, crafting, pets, and customization options for dwellers.
As one of the most downloaded mobile games of 2015, Fallout Shelter has technically been playable on PC since last summer, thanks to being on Steam, however this version will be available through Microsoft's Xbox Store and Windows Store, making it compatible with Play Anywhere features.
Along with progress/saves and achievements being shared between both platforms, the game has also been customized to work with the Xbox One controller, making for a more comfortable playing experience than a smartphone's touchscreen.
SOURCE Xbox Wire