Fallout Shelter 1.9 update celebrates Thanksgiving in the wasteland

If you've ever wondered if the vault dwellers in Fallout Shelter continue to celebrate holidays like Thanksgiving underground, wonder no longer. Bethesda delivered the answer to that question today, announcing Fallout Shelter's new 1.9 update. In short: Yes, vault dwellers celebrate Thanksgiving, and they seem to do it in style.
The rollout of version 1.9 marks the beginning of Fallout Shelter's Thanksgiving festivities. With it, you'll find new limited time quests that you can take advantage of throughout the month of November (or what's remaining of it, at least). Rooms will also be decorated with a Thanksgiving theme, and you'll be able to find Thanksgiving outfits in lunchboxes.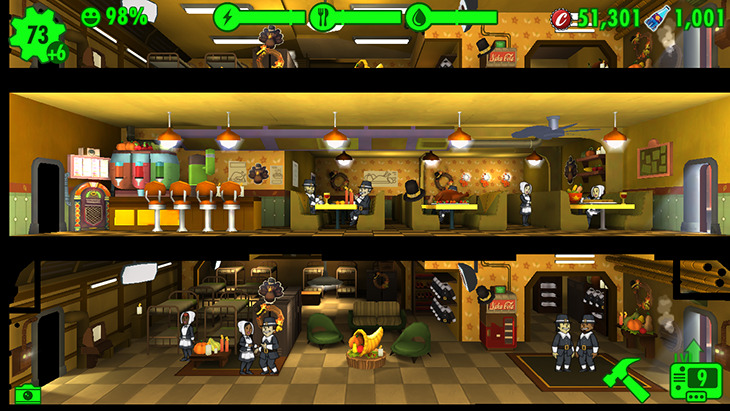 The holiday celebrations don't stop with Thanskgiving, though. It appears this update queues up events for Christmas and New Year's Day, with Bethesda promising events for those in the months of December and January. Presumably those will offer themed quests and outfits as well, but Bethesda didn't really talk about what's coming up for Christmas or New Year's Day.
Thanksgiving isn't the only focus of version 1.9. This update is also bringing along new regular and weekly quests for Overseers to complete. On top of all of that, "dark, mysterious caves," are being adding as questing locations, giving your underlings one more horrifying and likely very dangerous place to explore.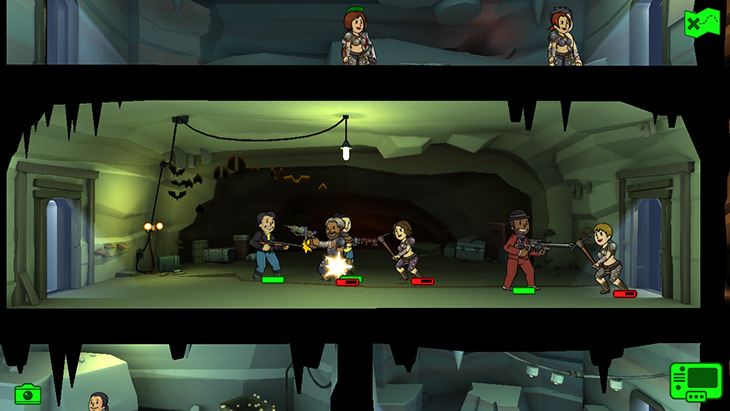 Finally, this latest version of Fallout Shelter also adds a new set of iMessage stickers for users on iOS 10. These add Thanksgiving-themed Fallout stickers to your collection, along with a few dedicated to Bottle and Cappy, the mascots from Fallout 4's Nuka-World DLC. Fallout Shelter version 1.9 is rolling out today on iOS, Android, and PC.