Fallout 76 Support Ticket Glitch Exposes Customer Data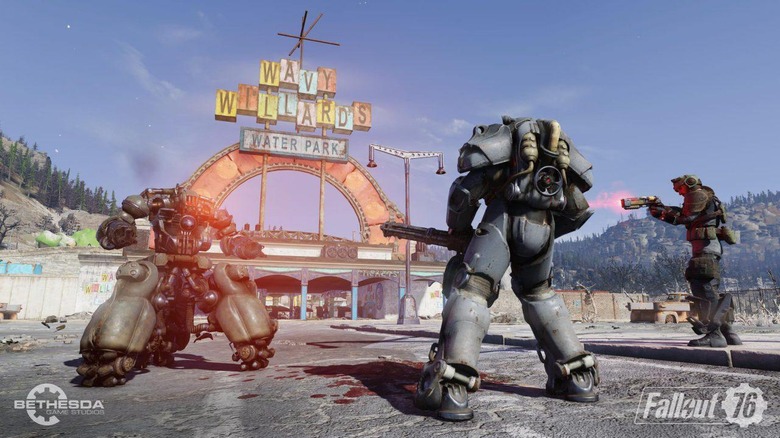 Fallout 76 is proving to be one mess after another. First, the bugs and the broken state the game launched in left some players regretting their purchase, and then there was even more disappointment surrounding one of pack-in items that shipped with the Fallout 76 Power Armor Edition. Instead of the canvas bag that was seen in pre-release advertising materials, buyers received a cheap nylon bag, which certainly made the Power Armor Edition's $200 price tag less palatable.
At first, Bethesda merely offered in-game currency to players who were upset about this, but eventually, the company relented and announced that it would ship out canvas bags to any Power Armor Edition buyers who wanted one. Bethesda told those who wanted a canvas bag to get in touch with its support staff with their contact information and proof of purchase to request one.
That should have been the end of this canvas bag controversy, but unfortunately for Bethesda, it isn't. Apparently, a glitch with Bethesda's support system allowed some users to view all user-submitted tickets in their Bethesda accounts. Since Bethesda instructed people who are looking for a bag replacement to open a support ticket with their contact information and proof of purchase, you know what that means: Compromised player data.
This glitch first came to light in a post to the Fallout 76 subreddit last night. A few hours later, Bethesda tweeted a statement in which is said that this glitch appears to have exposed the usernames, contact information, and proof of purchase information provided "by a limited number of customers." The company says that once it discovered this glitch, it "immediately" took down the support site to fix it, and notes that no full credit card numbers or passwords were exposed.
Furthermore, Bethesda will be notifying customers who might have been affected by this glitch, so if you opened up a support ticket recently, you should keep an eye out for communication from the company. Even if financial data wasn't exposed, this definitely isn't good for Bethesda, which seems to have lost a lot of consumer goodwill after all of the problems with Fallout 76. Hopefully this is the last time customers need to deal with issues relating to Fallout 76 and the company that made it, so stay tuned.