Bethesda Offers Fallout 76 Currency To Unhappy Fans For Collector's Edition Mess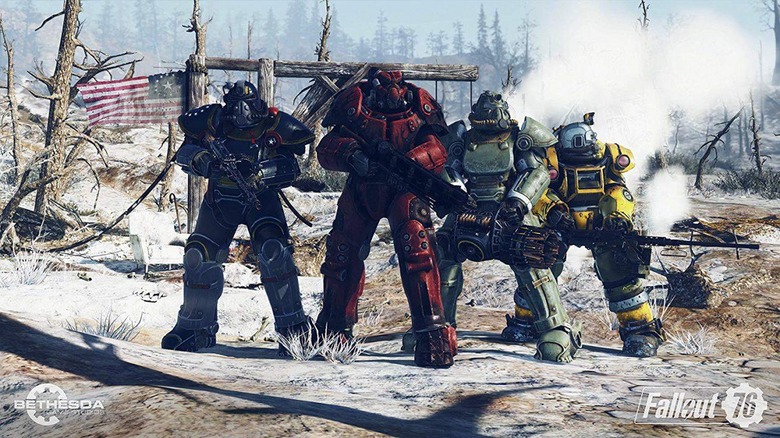 The fan reaction to Fallout 76 keeps getting worse and worse. Not only has the game been subject to poor-to-middling reviews from critics, but now players who shelled out a lot of cash for the Fallout 76 Power Armor Edition are upset. Those Armored Edition owners aren't pleased with what Bethesda has offered as an apology either, adding further to the company's problems.
First, let's rewind and talk a little bit about why these fans are upset. The Fallout 76 Power Armor Edition costs a whopping $200 and comes with a number of different physical items, chief among them being a helmet modeled after the power armor players can wear in-game. Another item included in the Power Armor Edition is a West-Tek duffel bag, which was said to be made of canvas in Bethesda's pre-release advertising for the game.
Fast forward to release and Power Armor Edition buyers discovered that the bag isn't actually made of canvas, but rather cheaper nylon. After numerous tweets and customer service inquiries calling Bethesda out, the company took to Twitter late last night and said that anyone who is upset with the nylon bag can contact customer support to receive 500 Atoms as an apology.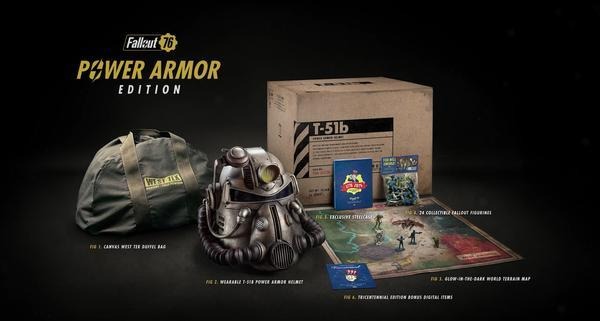 Atoms are Fallout 76's premium currency, and 500 of them cost $5. As you can probably already guess, fans are upset that Bethesda is only offering $5 worth of in-game currency to make good on this mess. It's worth pointing out that even though Bethesda's store page has been updated to reflect that the Power Armor Edition ships with a nylon bag, the images that accompany that listing (one of which you can see above) still clearly show a canvas bag at the time of this writing.
It's clear that fans who feel burned by Bethesda think its apology isn't good enough – one look at front page of the Fallout subreddit is enough to figure that out. Currently, there are a few heavily upvoted threads decrying Bethesda's response to what fans say is deceptive marketing. There's even one thread urging Power Armor Edition buyers not to claim the 500 Atoms Bethesda is offering because those who do might be exempt from future class action lawsuit rulings.
So, not only does Bethesda find itself short on consumer goodwill after launching Fallout 76 in a poor state, but it seems to be actively making its problems worse with what feels like a tone-deaf response to some serious complaints. We'll see if Bethesda chooses to offer more compensation to Power Armor Edition buyers, because at the moment, it's clear that many consumers consider 500 Atoms to be insulting.