Fallout 76 kicks off 2019 with a game-breaking bug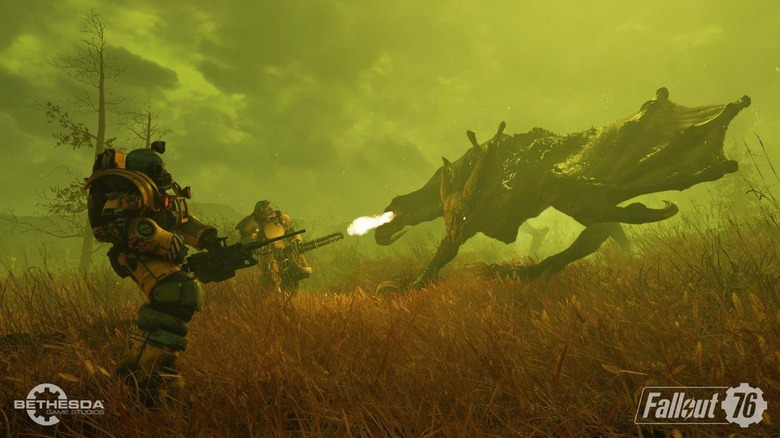 It seems that Fallout 76 is kicking off 2019 in typical fashion: with a bug that's pretty massive. Nukes currently aren't working in the game, and haven't been since the calendar rolled over into the new year. We haven't been given a reason why nukes aren't working just yet, but we do know that Bethesda is on the case.
Players first started discovering that nukes were broken earlier this week, when nuclear codes (which were recycled from last week) stopped granting access to silos, meaning players couldn't launch nukes. The Fallout 76 subreddit was flooded with new threads about the issue, and it wasn't long before Bethesda confirmed that it was indeed a bug and not a planned feature of an event.
Bethesda then took to Twitter to state that it was aware of the nuke issue and was "actively investigating" it. Over on the Fallout 76 subreddit, Bethesda Community Manager Jonny Roses added that Bethesda currently plans to release a hotfix for the issue at some point today. Thus far, however, we haven't heard anything new from Bethesda Support on Twitter, which has been silent for almost an entire day at the time of this writing.
This nuke bug, unfortunately, is just one of a larger string of issues that have plagued Fallout 76 since the very start. Couple that with a few customer service blunders on the part of Bethesda, and Fallout 76 has had a rocky first couple of months.
The hope is that 2019 treats the game better than 2018, but with this bug removing a pretty major mechanic from the game, things don't seem to be off to a very good start. We'll keep an ear to the ground for additional information regarding this issue, so stay tuned for more.