Fallen AT-AT ornament takes your Star Wars decor outdoors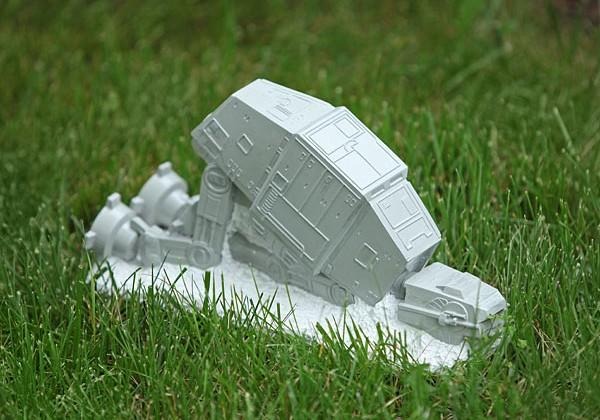 Star Wars merchandise floweth forth, and joining the new limited edition Death Star rug and the X-Wing kitchen knife block is an ornament that lets your neighbors know where your fandom lies: a fallen AT-AT lawn decoration.
The fallen AT-AT is a ThinkGeek exclusive, and won't be available until this coming November (it's priced at $39.99, no pre-orders available at this time). The ornament serves as a reminder "of the one AT-AT that was tripped at the Battle of Hoth," says the maker.
The ornament is made from resin, and is only available to those located in the United States and Canada. The product is being previewed at the San Diego Comic-Con, so if you happen to be there and are interested, you can get a peek at it in person.
Speaking of Star Wars and Comic-Con, Mattel recently made a full-sized version of its Darth Vader car — one that makes breathing sounds, of all things. Don't get too excited, though — it was made just for SDCC, and you're not going to be able to get one of your own.
SOURCE: Gizmodo