FaceTime for Mac 1.0 hits Mac App Store for $0.99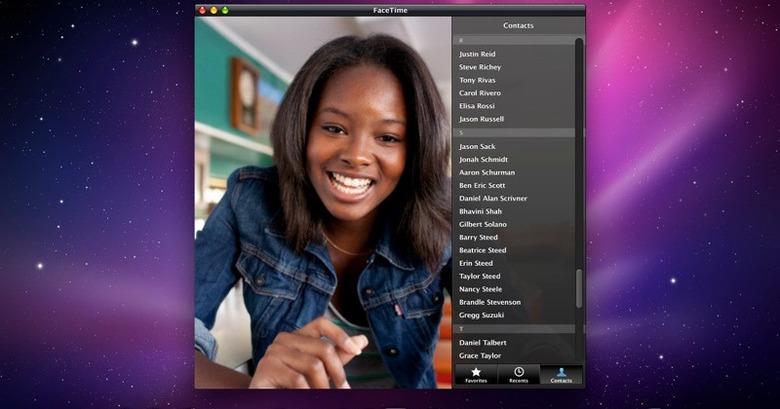 FaceTime for Mac 1.0 has been added to the Mac App Store, the non-beta version of the video chat software allowing OS X users to make video calls with iPhone 4 and iPod touch owners. Priced at $0.99, the app keeps the same straightforward UI as the public beta, with registration via a user's Apple ID and then a simple list of contacts to choose from.
Both incoming and outgoing video calls are supported, and you can also chat between Macs. Up to 720p HD quality is possible, and we're expecting the app to be preloaded onto the new MacBook Pro models and use their rebranded FaceTime-HD webcams. You can download FaceTime for Mac 1.0 from the Mac App Store.
[Thanks Greg!]