Facebook's testing disappearing Messenger messages in France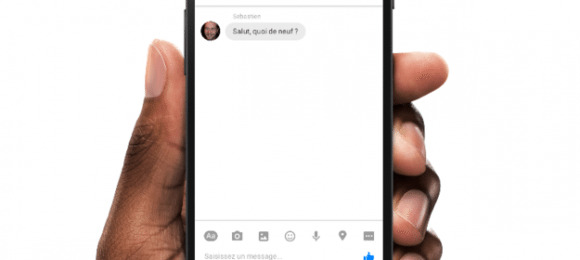 It's no secret that Facebook has been "inspired" by some of Snapchat's features, and keeping up with the trend, it has begun testing a self-destructing messages feature in Messenger. The test is limited to some users in France at this time, and it is a direct jab at Snapchat, one of Facebook's biggest messaging competitors...one that it once tried, and failed, to buy.
The information comes from BuzzFeed, which managed to get a statement about it from a Facebook spokesperson. Said the statement:
We're excited to announce the latest in an engaging line of optional product features geared towards making Messenger the best way to communicate with the people that matter most. Starting today, we're conducting a small test in France of a feature that allows people to send messages that disappear an hour after they're sent. Disappearing messages gives people another fun option to choose from when they communicate on Messenger. We look forward to hearing people's feedback as they give it a try.
Users in France are able to turn on the feature within Messenger via an hourglass icon; tap the icon, and the messages sent will disappear after an hour. Tap the icon again, and the feature will turn off, with everything going back to normal. The social network says that it may end up rolling out the feature to users outside of France, but it's a possibility, not a guarantee. When such a rollout might happen wasn't stated.
This isn't the first time Facebook has experimented with self-destructing messages; back in September 2014, for example, the social network tested a similar feature for statuses in its iOS app. Whether this latest test will stick, or is just another hint at internal ideas, is yet to be seen.
VIA: Buzzfeed