Facebook video adverts tipped to autoplay in July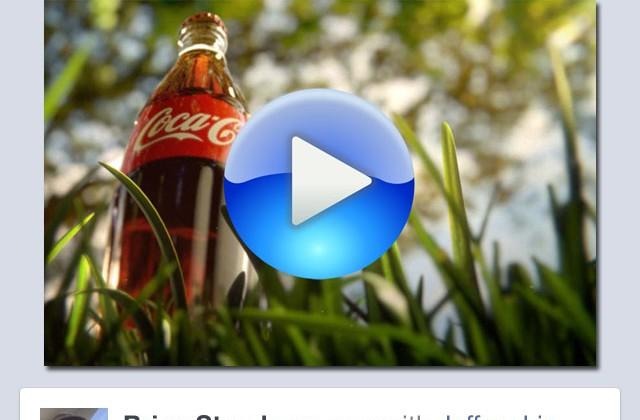 Facebook will add video adverts to its newsfeed in July, sources claim, with the short clips automatically playing, albeit without audio, when social networkers check the site. Each video will last for no more than fifteen seconds, and users will have the option to choose whether or not they hear the accompanying audio, the FT's [reg required] insiders familiar with the promo plans claim, with potential early adopters including Coca Cola, Ford, and American Express.
The first of the adverts inserted into the news stream will automatically begin playback without the user having to click the play button, it's said. However, if they choose to click to turn on audio, the clip will restart from the beginning.
Facebook will supposedly feature trial commercials from members of its advisory client council board, which also includes Unilver, Nestlé, and Diago. The social site established the group in mid-2011, with around twelve sitting members with which it experiments with potential monetization strategies.
In addition to defaulting to a volume-free experience, Facebook will also test the waters with a limited portfolio of ads. At least initially, the site will only show commercial video content from one advertiser in any one day; it will be charging brands "low $20s" per thousand views, whether or not audio was started, the insiders claim.
Although users may well be turned off by the new advertising content, the potential for strong returns may well prove too great for Facebook to resist. The company could see a $1.5m uptick in revenues each day when the system is rolled out, based on initial inventory, it's said, on top of the existing income from standard image-based adverts.
[via The Inquirer]