Facebook Updates Live To Notify Fans When Their Favorite Celebs Go Live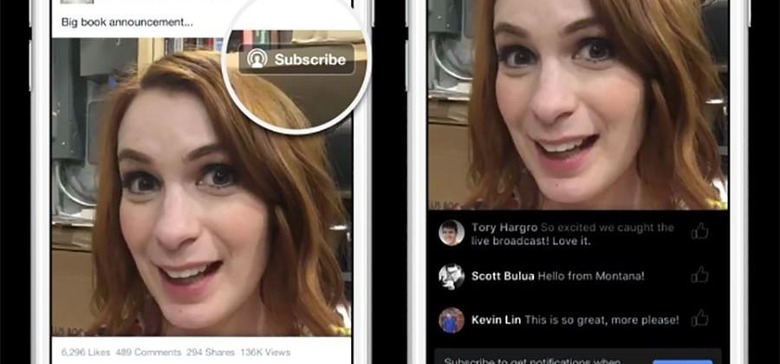 Facebook launched a new service for celebrities and public figures called Live back in August of this year. The idea behind the service was to allow celebrities and public figures to live stream to Facebook users. The social network says that since it launched thousands of public figures have shared live videos. Live has now been updated to make it easier to notify fans of Live streaming.
Fans can now subscribe to get notified when their favorite public figures go live. Facebook is also giving up some details on broadcasters and showing off recent live videos from public figures. The new subscribe button is in the top right hand corner of live videos.
Fans can click it for notifications when the next live video starts up. Facebook says that more than 60% of all broadcasts using Live are made from outside the US with Brazil, Taiwan, and Italy among the top places for Live broadcasts.
Facebook also notes that some of the Live broadcasts from Kevin Hart, Ian Somerhalder, and Donald Trump have boasted over 200,000 people. A number of celebrities have used the platform to go live, as have media outlets for interviewing presidential candidates.
SOURCE: Facebook