Facebook thinks you'll trade privacy on your phone for cash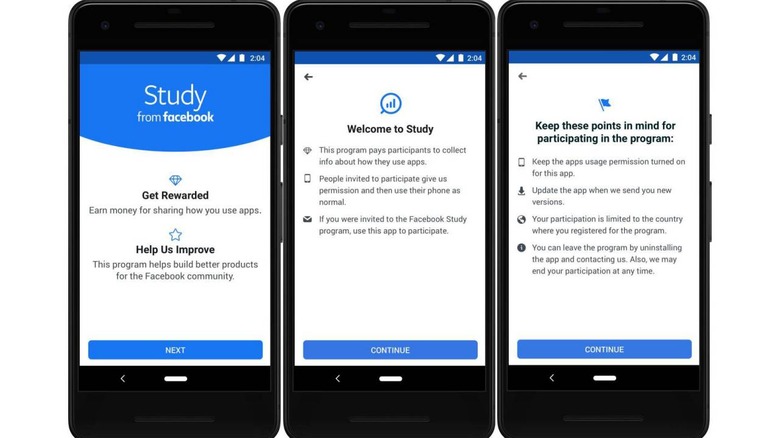 Facebook wants your permission to track what apps you're using on your phone, and it's promising to pay you if you'll agree. It's part of a new Study from Facebook app, as the social network tries to redeem its market research projects which many criticized for being unexpectedly intrusive.
It's the culmination of a shift in strategy Facebook announced earlier this year, when it announced that moving forward it would be operating reward-based market research programs. The first step of that is the Study from Facebook app, which you may start seeing pitched as an advert when you next browse the site.
People who click the ad, Facebook say, will be invited to install the app and register in the program. You'll need to be using an Android phone for that: iOS doesn't give Facebook the low-level access to the operating system that it requires. As long as they agree to the terms, and they're over 18, they'll be able to take part.
Exactly what those terms are may put many off, however. Facebook says it is looking for "the minimum amount of information needed to help us build better products," but that's still a reasonable amount. It will be looking at the apps that are installed on a participant's phone, for example, along with the amount of time spent using those apps.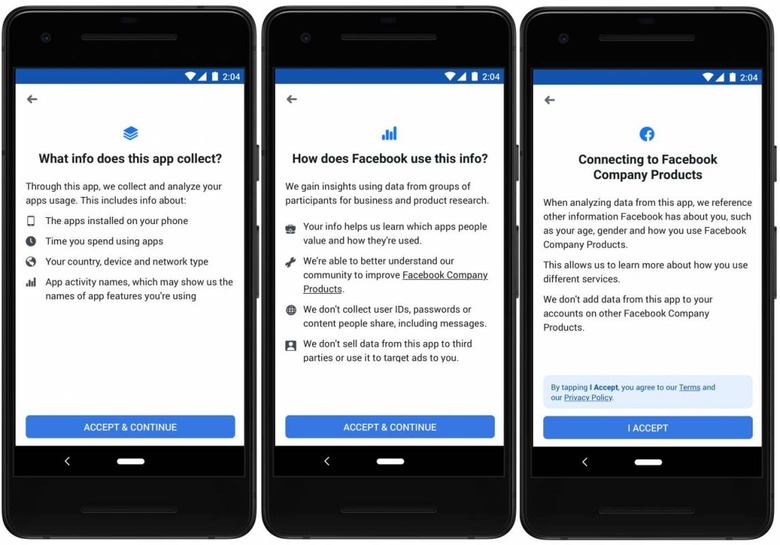 It'll also track the country that the participant is in, their device type, and the network they're on. App activity names – "which may show us the names of app features participants are using," Facebook points out – will also be logged.
However there won't be any actual content created by, or opened within, apps saved for Facebook to look over. That means no user IDs, no passwords, or things like photos, videos, or messages. Facebook also promises that neither it, nor its partner in the market research, Applause, will sell information to third-parties or use it to target ads, and it won't be added to their facebook accounts either.
Facebook says the app will be offered in the US and India first. Expansion to other geographies may come in due course. The reward for taking part is money, though Facebook isn't saying exactly how much that will involve.
It remains to be seen how many people decide the rewards will outweigh whatever privacy concerns they have about giving Facebook such access to their devices. The social network says that it will periodically remind people that they're taking part in the program, and that their apps are being tracked, but even without insight into exactly what is being down within each app, there's still plenty that can be inferred based on just what is being used.