Facebook Slingshot Tipped To Reignite Snapchat War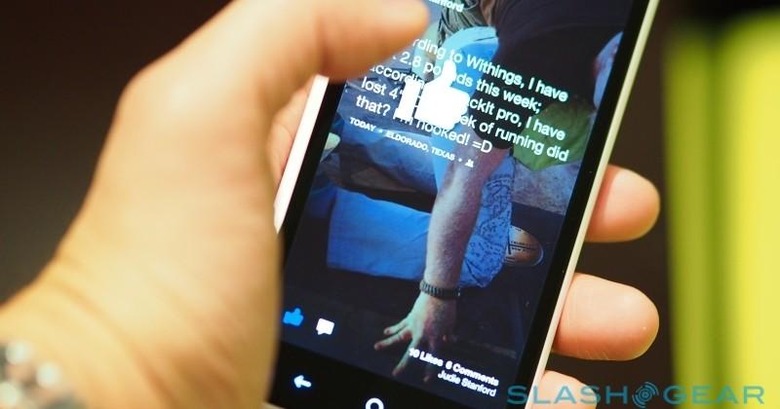 Facebook is taking a second shot at sniping Snapchat, reportedly readying a new short video messaging app despite only killing its Poke app earlier this month. Facebook "Slingshot" is the result – potentially to be renamed before release – of several months of internal handiwork, it's said, and follow a Snapchat-style model of ephemeral messaging.
Slingshot has a straightforward UI which pares interaction down to a few simple taps, sources tell the FT, to make sending self-destructing video messages even easier.
Although the app may not actually graduate to public release, with the insiders warning that unannounced projects don't always make it to the various app stores, it's expected to be separate from Facebook's Messenger app and the core social networking app. Facebook has been pushing individual software rather than a single, do-all app in recent months, arguing that useful features often go unnoticed if they're bundled together into one.
Still, Slingshot has a lot to prove. Facebook Poke was launched in late 2012 as the social site's take on the Snapchat phenomenon, offering up to ten second photo and video messages that could be sent to a friend.
Poke proved less than popular, however, and Facebook opted to yank it from the iOS App Store earlier in May. At the same time, it axed its Camera app, which was widely seen as an attempt to undermine Instagram, a company which Facebook later went on to acquire.
Similar attempts to acquire Snapchat failed, leaving Facebook trying to crack the messaging puzzle on its own. One lingering issue may be that of anonymity, with Snapchat allowing users to sign up with the bare minimum of information, and only show their username to others on the service. In contrast, Slingshot is likely to tie into a Facebook profile, which may be less preferable for those wanting to use such a service for "adult" purposes.
According to the sources, Facebook Slingshot could launch as soon as this month.
Earlier in May, Snapchat added instant-messaging chat to its app, as well as live video calling.
SOURCE Financial Times