Facebook Say Thanks: prepare yourself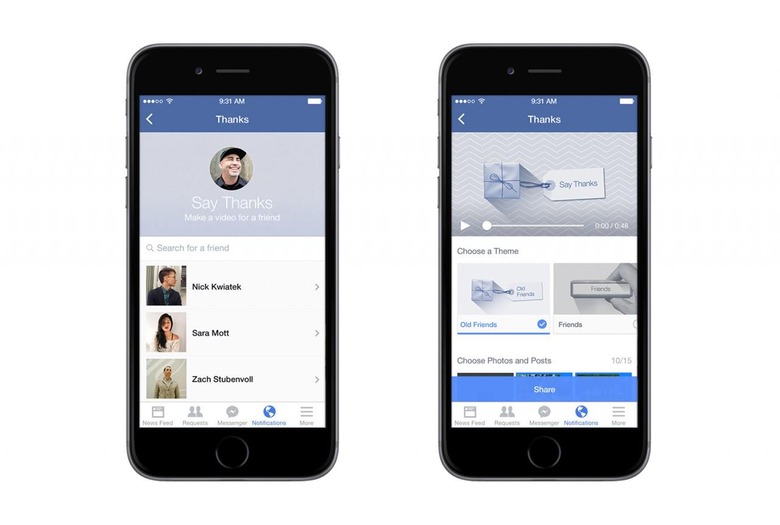 So you're all about the newest thing in the Facebook universe, right? You want to get in on all the newest software in the social networking globosphere as fast as possible, correct? You're in luck – we're got news for you. This is Facebook Say Thanks. It's a system in which you'll use Facebook to send a video to your best friend, thanking them for whatever you need to thank them for. Thank them for the Say Thanks video they just sent you, if you really want.
And what's better than a new Facebook feature? A new Facebook feature that launches on your smartphone at the same time as it does on your desktop computer. This system will be launched today with a video recording console and a SHARE button.
Facebook's site for the system, Facebook.com/Thanks will be launched this afternoon. At the time this article is published, it's not yet launched.
Each video you record will be tagged with your friends' name or names and will be posted to your timeline. It's very similar to the normal video recording system, but here will be directed at your friends with a "thanks" theme attached.
It's simple, it's fresh, and it's ready to roll for the holiday season. Have at it, and don't forget to thank your friends for the thanks they thank you with!