Facebook rolls out Groups, brings another app to your screen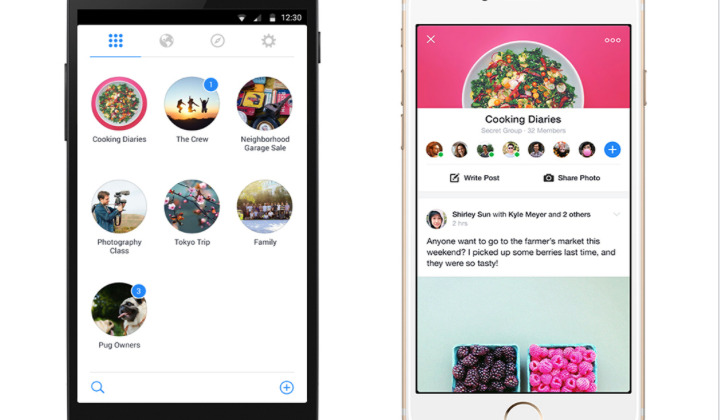 In their continued effort to take over your smartphone screen, Facebook has released Groups. The app's purpose is simple enough; it's for group messaging. Yeah, that's really it. Facebook has taken an aspect of their messaging platform and splintered it off into a standalone app. The new Groups app is complimentary, though; there won't be the divide we saw with Messenger months ago. You can still access Groups via the Facebook app, or via Messenger. Or, now, via a standalone app.
The benefit, of course, is for power users. If you're into chatting with groups via Facebook, Groups will suit you just fine. In fact, you might be turning to it much more than the actual Messenger app or Facebook app.
When you take into account all the Facebook apps available, the impressions made on your smartphone are impressive. There is Facebook, Paper (for iOS), Messenger, Slingshot, Rooms, Groups — and that's not counting their other properties like Instagram or WhatsApp.
All of those impressions focus on one or two things, too. Groups is no different. Facebook has taken a service, broken it from its home, and made a new home for it on your device — it's that simple.
Facebook says 700 million people use Groups to chat monthly. In that respect, making an app that is dedicated to the service is smart. If Facebook is continuing to push into enterprise, as they seem to be with Facebook at Work, Groups has another angle of attack that makes it enticing for users. There's also a "discover" tab to let you find groups you might be interested in.
If you're interested, the new app is available for iOS and Android. If you're not, groups is still accessible via the normal avenues, via Messenger or the Facebook app.
Source: Facebook