Facebook rolls out auto photo enhancements on iOS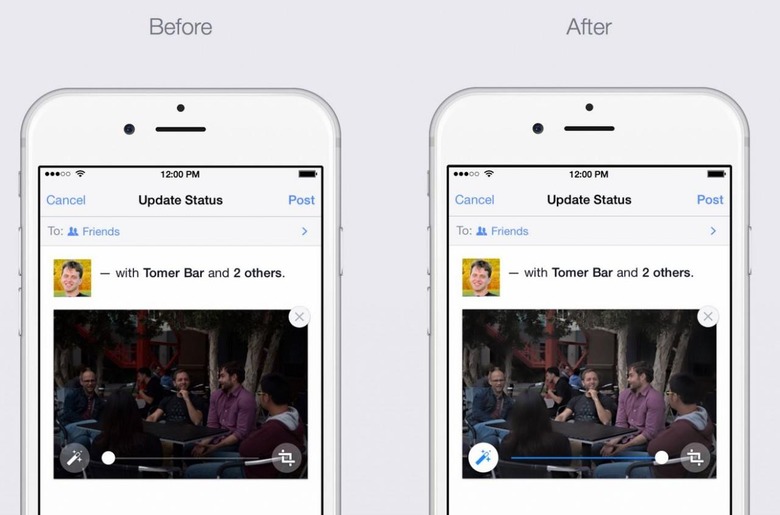 We upload a lot of images to social networks, and not all of them are of the best quality — there's that snapshot from the other night that's too dim, the holiday pictures that could use a little sprucing up. Google users are likely familiar with Google Plus' Auto Awesome feature, which can automatically make some savvy tweaks to images, and soon something similar will also be available to Facebook users. This should speed things up for those times you're looking to upload an image, but don't want to bother pulling up a separate image editor.
Starting today, those uploading images to Facebook using an iOS device will experience a new automatic enhancement feature that improves the quality of photos. Those using Android will have to wait a bit longer, but the feature is said to be arriving "soon".
The information comes from the folks at TechCrunch, which report they've received word on it from Facebook. The enhancements will be somewhat user-controllable through a slider, which allows users to tweak the changes. The enhancement involves clarity, lighting, and shadows.
This follows news that Instagram has added five new filters to its own app, something that itself follows a similar effort by Twitter. The microblogging site recently updated its own photo filters, and included with it is a similar slider for adjusting the filters.
SOURCE: TechCrunch