Facebook reaches new satisfaction low while stock dips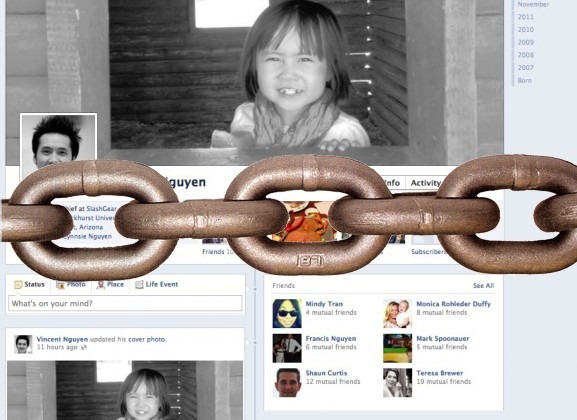 This week is not a fabulous one for Facebook as its stock price dipped to nearly the lowest price its been since the company's IPO and a customer satisfaction analysis placed it amongst the 5 lowest major social networks on the web. As the ACSI notes, this year's study collected information from users of Internet Social Media outlets such as Wikipedia, Google+, Pinterest, Twitter, LinkedIn, and Facebook showed the recently public web-based network to be at the bottom of the list for customer satisfaction. Satisfaction was recorded at 61 percent for Facebook, this 2 points below the next lowest score, 63 percent for LinkedIn.
The list published by the analysis group also showed Google+ to be tied for first place in this list for customer satisfaction with Wikipedia, both groups grabbing an impressive 78% rating. Of course one must consider that Facebook has million more users than Google+ while Wikipedia has been at the top of this list since the company started recording such tests. Twitter was also low at 64%, with YouTube grabbing 73% and Pinterest ringing in at 69%.
The group ForeSee, partnering with ACSI for this survey, note that Facebook users mentioned the Timeline layout as one of their main reasons for being dissatisfied in this modern iteration of the social network. Furthermore Larry Freed, president and CEO of ForeSee, had the following to say:
"Facebook and Google+ are competing on two critical fronts: customer experience and market penetration. Google+ handily wins the former, and Facebook handily wins the latter, for now. It's worth asking how much customer satisfaction matters for Facebook, given its unrivaled 800 million user base ... if Facebook doesn't feel the pressure to improve customer satisfaction now, that may soon change." – Freed
Of the three years this study has been run, this is Facebook's lowest approval rating with 64% being their first year in 2010 and 66% showing up in 2011. This is accompanied by Facebook's stock prices this week which have once again fallen as low as 27.04 a share – the lowest this stock has gotten is a bit below 25 a share.
Check out the timeline below to see how Facebook has done over the past few weeks, and keep in mind that the stock price is once again rising here in the middle of the week, currently reading out at 29.04 at the time of this posting – keep running!