Facebook Privacy settings change names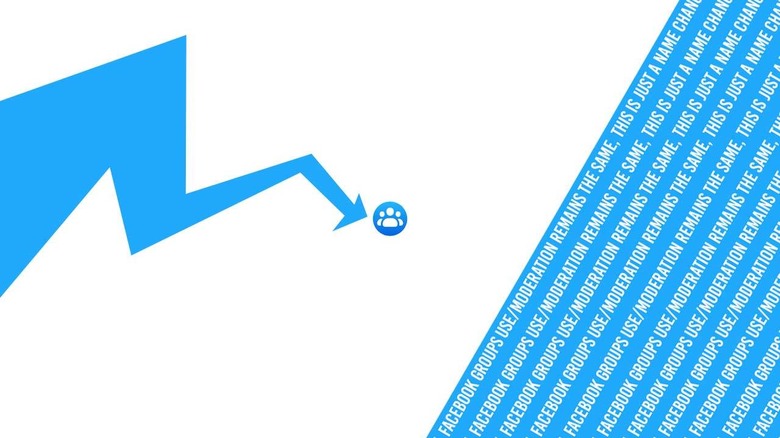 Today an update from Facebook changes the way Facebook Groups are labeled. No longer will there be a choice between public, closed, or secret settings. Instead, there'll be a choice between "public" or "private." Given the *most recent Facebook privacy flubs and government action regarding Facebook's failings in keeping user data protected, increased use of the word PRIVACY in Facebook PR should come as no surprise. Today we get an example of a place where Facebook is literally placing the word "Private" so users can be sure to feel like they're in a Private place.
The message to Group admins and users this week suggested that "We've also heard that most people prefer to use the terms 'public' and 'private' to describe the privacy settings of groups they belong to." This message was written by Jordan Davis, Product Manager for Facebook Groups, who also suggested that this recent Private Groups Safety post outlines the ways in which Groups are now moderated – with items like "proactive detection."
The name changes don't actually affect much in the way of currently active visibility and/or privacy of Facebook Groups. Policies and methods for detection of malicious or otherwise prohibited behavior may be changing separately, but the name changes for the privacy and visibility of Facebook Groups only affects the way these groups are labeled.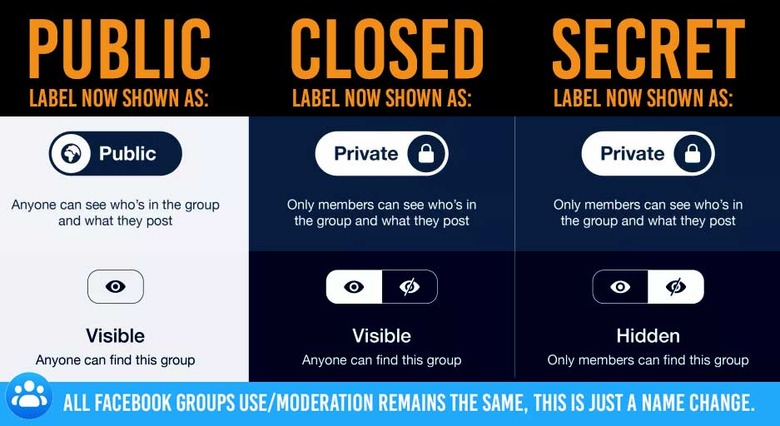 Previously public groups are still Public and Visible. Previously Closed groups are now Private and Visible. Previously Secret groups are now Hidden and Private. If you are a Group Admin, prepare yourself for questions, because they'll be popping up REAL soon!
For users – don't worry too much more than you've already been worrying about Facebook cutting off 3rd-party access to your data after leaving the door open longer than intended. Also remember that this is all part of Facebook's public reaction to their unprecedented slap on the wrist from the FTC.