Facebook Portal On Sale Now: But Should You Buy One?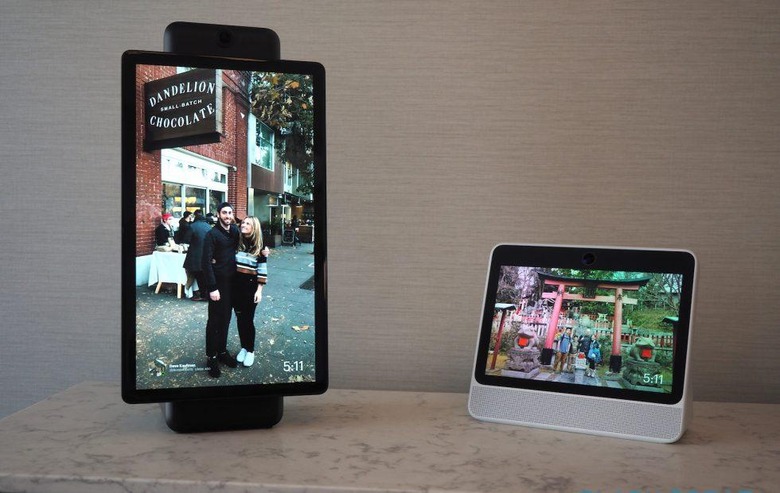 Facebook's Portal and Portal+ smart displays are on sale, but the big "should I buy one?" question is about more than just the technology on offer. The social network raised more than a few eyebrows when it announced the two video calling-focused smart displays earlier this year, while still in the shadow of a data privacy controversy.
The Portal and Portal+ promise is fairly straightforward, at least from Facebook's perspective. Huge numbers of people use Facebook Messenger for video calls on their phone, tablet, or computer. Meanwhile the market for smart displays is booming. Integrating those two experiences into standalone Facebook hardware was a no-brainer.
The result is a pair of smart displays, with the Portal having a 10.1-inch touchscreen and the Portal+ a 15.6-inch touchscreen that rotates between portrait and landscape. There's also a clever Smart Camera system which Facebook developed itself. That uses a fixed camera, but simulates panning and zooming through digital cropping and enlargement so as to follow people around the room and make sure they're centered in the screen.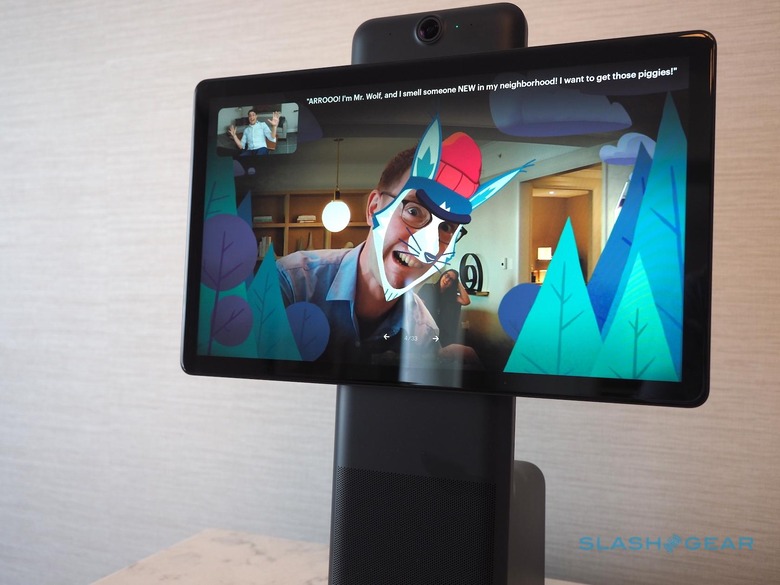 Now, you can order Portal and Portal+ yourself, with Facebook opening up sales. The smaller of the two is $199, while the larger Portal+ is $349. There's also a twin pack, which saves $100 in total.
Whether they're a good buy depends on a number of factors. Although they may be smart displays, Facebook's newness in the space is clear. It turned to Alexa for most of the AI features, though Amazon's assistant doesn't make as much use of the display as on its own Echo Show.
Natively, Facebook Portal only supports a handful of services. Spotify, Pandora, Newsy, Facebook Watch, and YouTube are available, among a few others; you'll get more content on rivals like Echo Show or Google's Home Hub. Food Network provides cooking videos, but unlike on Google or Amazon's devices, you don't get a special layout showing step-by-step recipes.
The biggest issue, of course, is privacy. Facebook's Portal team is saying all the right things, like pointing out the physical cover that can be nudged over the camera, the fact that hitting the mute button disconnects both the camera and all the microphones, and the fact that it's live-streaming, not recording, any of the video calls. There's encryption, too, and the Smart Camera technology uses body posture tracking rather than facial recognition, and runs locally on the device rather than on Facebook's servers in the cloud. [Update: Facebook tells us that Portal supports encryption, but not end-to-end encryption; we've updated the article accordingly]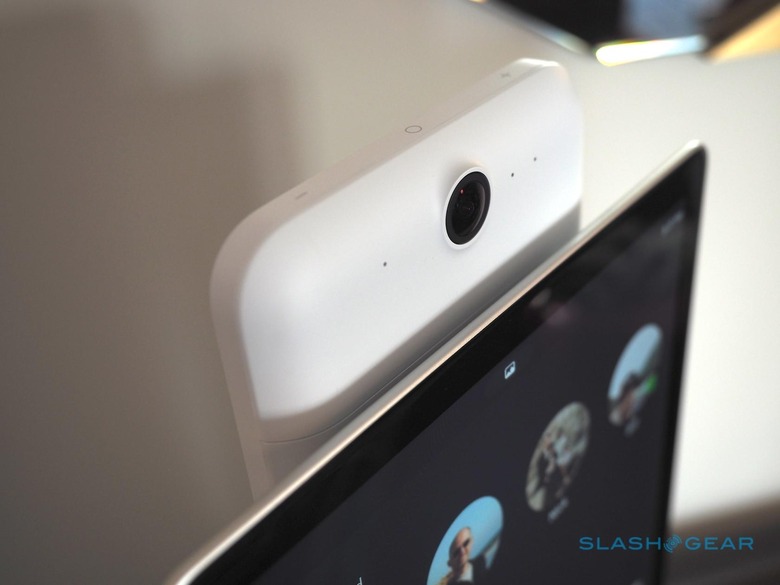 All the same, Facebook's behavior around privacy is rightly giving people pause. One big question is whether Portal will ether show advertising or use your activity for building Facebook's advertising profile about you. There, the social network hasn't been entirely reassuring.
"Portal does not have Facebook ads at this time," the company says, leaving the door open for that potentially changing down the line. Initially the Portal team promised complete data privacy. After that, Facebook conceded that it might use things like how often you call, and how long you spend on calls, to boost its own advert targeting.
In the end, it's that muddying of the message that has given many pause. Facebook's Smart Camera technology is clever, and the Portal+'s rotating screen is well engineered. Nonetheless, with plenty of video calling devices to choose between, you'd have to be a real Facebook addict to choose these.