Facebook phone concept appears with "like" home button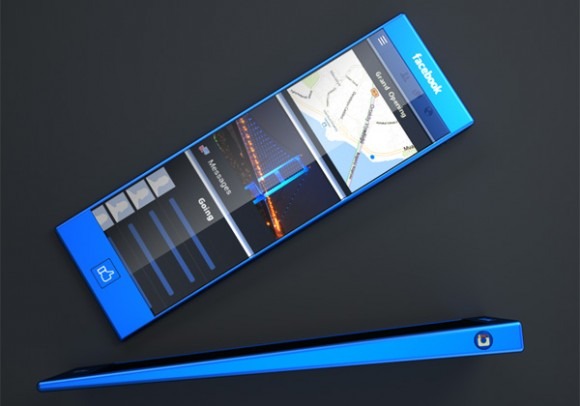 A set of conceptual renderings for a futuristic looking Facebook phone have appeared this week courtesy of designer Tolga Tuncer that are set to delight. This device completely enclosed in a combination of blue plastic and aluminum with the Facebook emblem right up front and center and a "like" thumbs up button down where you'd expect a home button to be. From there it only gets stranger – and perhaps more enticing.
When Tuncer designed this device and submitted it to Yanko Design, it appears that with this 17.5 cm x 5.5cm wedge of a smartphone he wanted to make his intentions clear. The form of this device makes it clear immediately that Facebook, of all companies, wont be bringing your everyday average smartphone. This phone is tall, has a display that would certainly need to have great viewing angles, and has next to no edge around the left and right of the screen.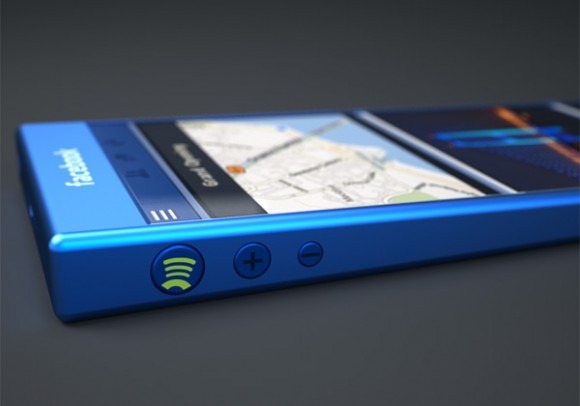 Users will be able to hit "like" wherever they want and will have a few more buttons that bring them to different functions – or perhaps full apps – inside the device. On the upper right-hand side of the device you've got an Instagram button, on the upper left there's a Spotify button next to some volume buttons, and up top you've got a notification light.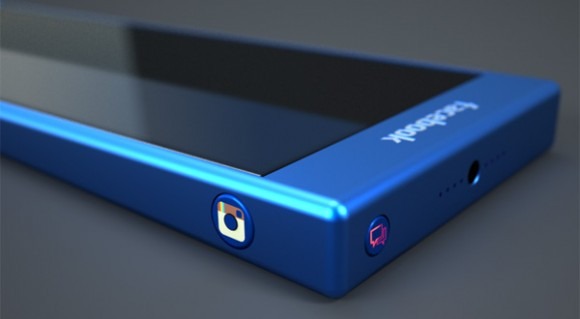 This notification light is also a button that brings you straight to your messaging inside your Facebook account. You've also got a headphone jack up top with some small speaker holes, and the designer has made it clear that there are no microphones on the front of the device. Instead, if you'd like to make a call, you'll be holding the device with the display away from your face as both the ear speaker and the one mic hole are on the "back."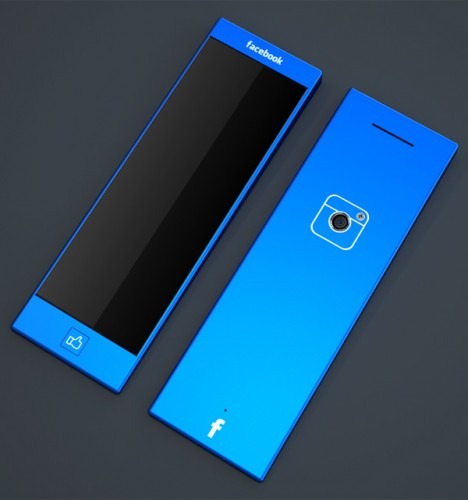 Also on the back is another Instagram-branded element, the single-LED flash-toting camera. This device has no front-facing camera, oddly enough, and at the moment it appears to be running whatever operating system the designer deems worthy of the hardware. You can see a version of Facebook working in the main rendering, but its formatting is wholly unique.