Facebook Paper app: dousing the "mobilize it" farce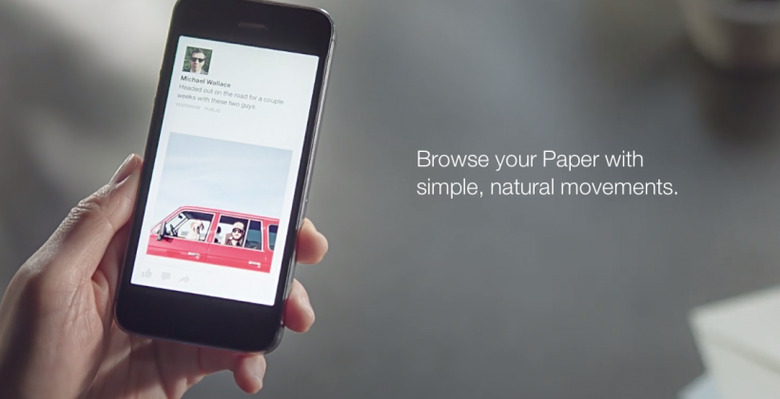 This week the folk at Facebook have taken a giant step forward in creating a new way for internet-based companies to represent themselves in app form. Instead of creating an app that replicates the look and feel of the webpage Facebook has already, they've created an app called "Paper". This Paper app looks and feels a lot like Flipboard – at first – but works with iPhone users tendency to love swipes, rather than taps.
Users will be able to post items to Paper and to Facebook. While it's not clear if Facebook intends to have these posts limited to Facebook and Paper, or if they'll allow them to be pasted to the Paper app, users will be able to use Paper for essentially all their Facebook needs.
Users will also be able to see their posts through Paper and preview their posts with an editor that shows a full preview as you edit. Simplicity is at the heart of this app, as well as an aim for involved reading and experiencing of content.
At the moment Facebook suggests that this app will be iPhone-released only. While Zuckerberg suggested today that they'd be creating more unique "standalone" apps in the future, as predicted, for now they're only releasing this Paper app to the iPhone. And only in the USA, too.
Users will be able to choose between the normal Facebook app and this Paper app, and for now, both will remain in development.
Navigating the app will require some learning – a swipe up, down, left, or right generally gets you where you need to go. You will be tapped by the app with hints if you appear to be stuck on a single photo, though, so you won't be trapped.
This app will be released to the public on February 3rd. It will be released to the iPhone first, and Facebook has not indicated any other release platforms at this time.