Facebook is making it impossible to avoid VR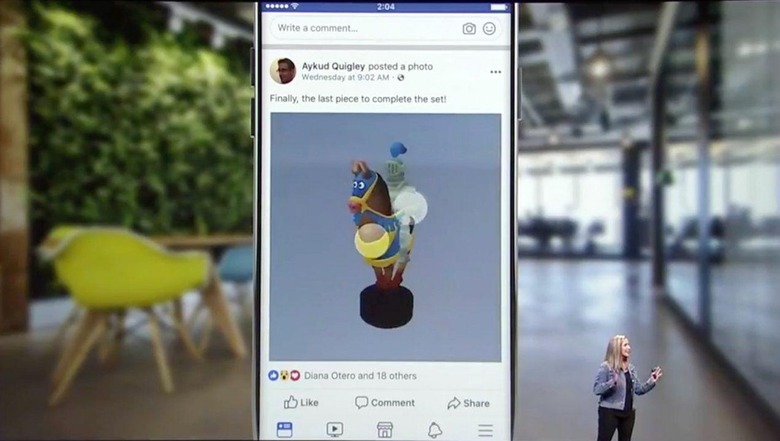 Bad news if you're a Facebook user who hasn't been swayed by the magic that is virtual reality yet. The social network may not have had its name on above of the door of the fourth annual Oculus Connect conference, but ways to squirt increasing amounts of VR into your Facebook experience were a frequent topic during the opening keynote. Indeed, Mark Zuckerberg himself made the intention clear.
"We want to get a billion people in virtual reality," the Facebook founder insisted as he opened the conference. "We know that the most important technologies don't start off mainstream. In fact, a lot of them seem maybe too complex or crazy to start."
On the one hand, there's new and more affordable virtual reality hardware. Oculus Go will arrive with a $199 price point in 2018, a fully standalone system. If you can't wait, Oculus Rift and Touch are now down to $399 permanently.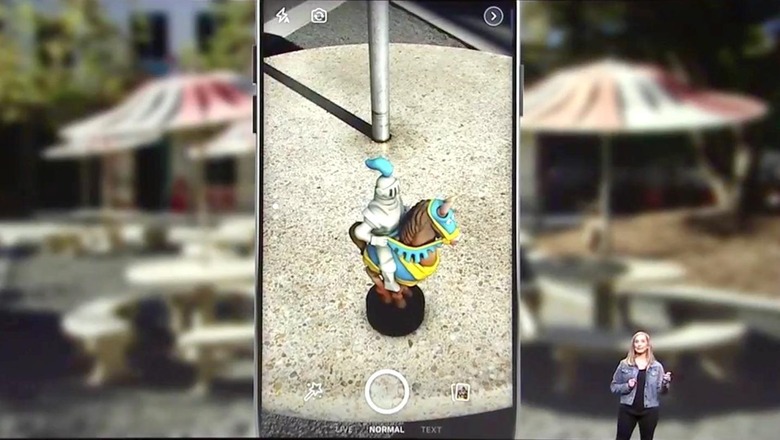 Still, that's a lot more expensive than a free Facebook account. As a result, the company is looking at how it can bring 3D objects into the regular Facebook experience. 3D posts, for instance, will allow 3D objects to be shared just as you might already share photos or video on your timeline.
You'll be able to manipulate and interact with them using your fingers or mouse, from your phone or desktop. Swipe over to the Facebook camera, meanwhile, and 3D objects can be injected into an augmented reality view of the world. For instance, you could put a game character right on the table in front of you, then take a photo.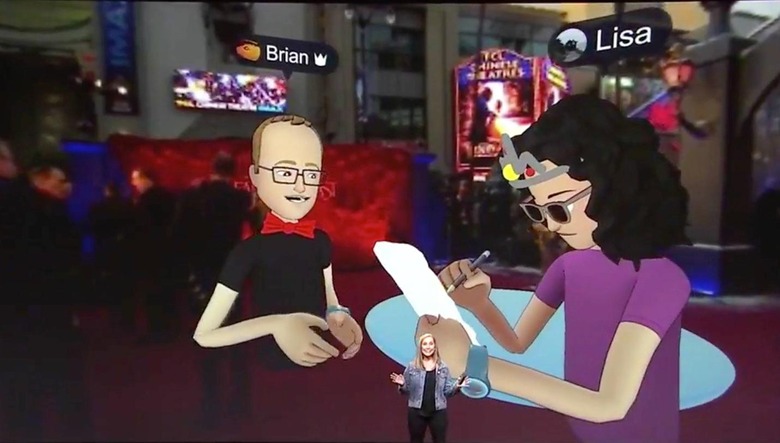 Beyond that, Facebook will be supporting streaming 360 video into Spaces, its VR social arena. You'll be able to drop Quill creations into Spaces too, and Facebook is trying to make its VR social system more playful by adding things like playing cards, dice, and more. You'll be able to create your own games and then bundle together all the necessary parts into your own game kits, which can then be shared with other people.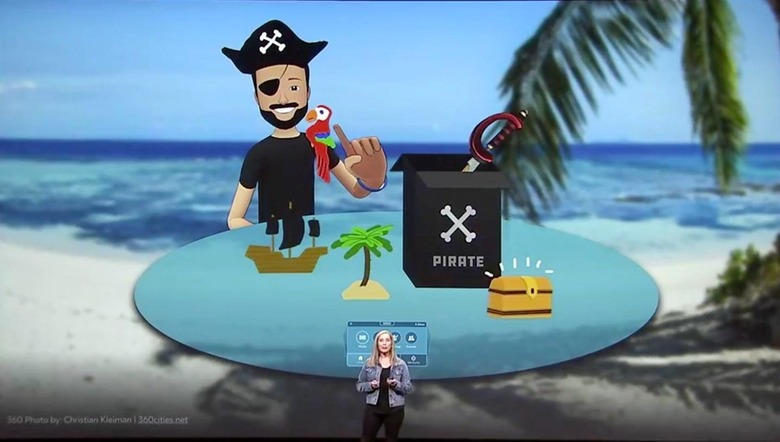 Arguably, though, it's Oculus' work on handling harassment and blocking that we'd really like to see Facebook take more seriously on the social networking side. New tools will more intelligently control who you see in your VR experience. For instance, if you block someone in one app, they'll be automatically blocked in whatever you play next.
Oculus will be offering that, and more, as part of a protection toolkit for developers. They'll be able to integrate it easily and instantly add blocking features; on the flip side, those same tools will be able to better match people with other players and friend them.