This is Oculus Go: Standalone VR for just $199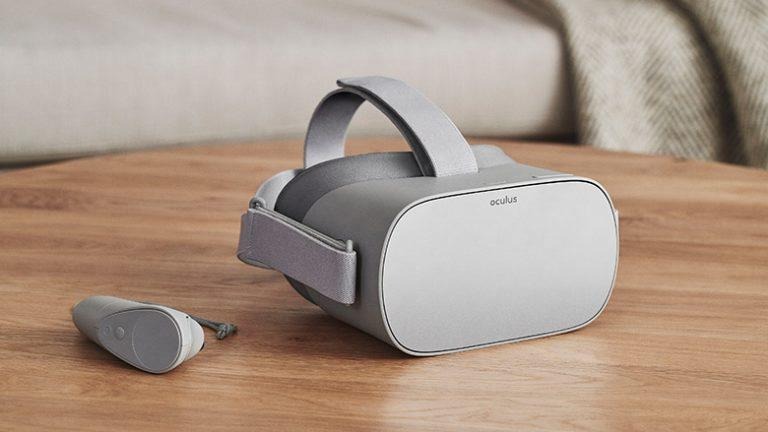 Oculus has revealed its newest headset, Oculus Go, aiming to bridge the gap between mobile-based virtual reality headsets and PC-tethered versions. Unveiled today at Oculus Connect 4, the company's annual developer conference, Oculus Go promises the pricing we're used to from phone-based VR headsets, but the quality and performance of a PC-powered system.
Speaking on-stage during the opening keynote, Facebook CEO Mark Zuckerberg described the new headset as part of an ambitious overall virtual reality goal. "We want to get a billion people in virtual reality," Zuckerberg said. "There are going to be challenges to work through. We need to build a safe environment, and make sure VR is a force for good in the world. And we need to make sure that VR is accessible to everyone."
That accessibility is where Oculus Go comes in. The headset, grey this time rather than the black of the current Oculus Rift, will be priced at just $199.
It's an impressive price point for what's said to be a completely standalone device. Indeed, it's only a little more expensive than something like Samsung's Gear VR, which also requires a recent smartphone to actually serve as the headset's display and processor.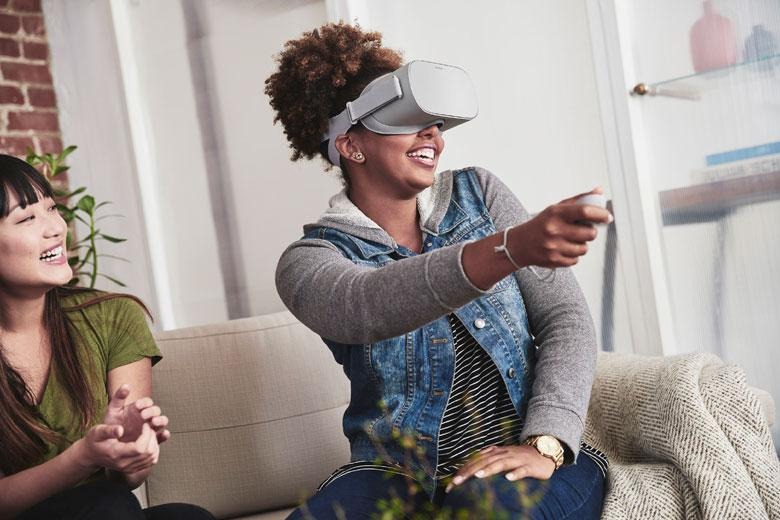 Oculus has shared minimal hardware details about the Oculus Go at this point. The headset has a "high-resolution fast-switch LCD screen" running at 2560 x 1440 the company says, which has been tuned to VR use for less screen-door effect. It's also promising that its new lenses offer "a wide field of view with significantly reduced glare." In fact, it's the same field of view as the Oculus Rift.
There are also built-in speakers, which will support spatial audio natively. However, there's a 3.5mm headphone jack for private listening too. A new fabric has been used for where the headset meets your face, and it's said to be softer and more breathable; the elastic straps are said to be more adjustable than before.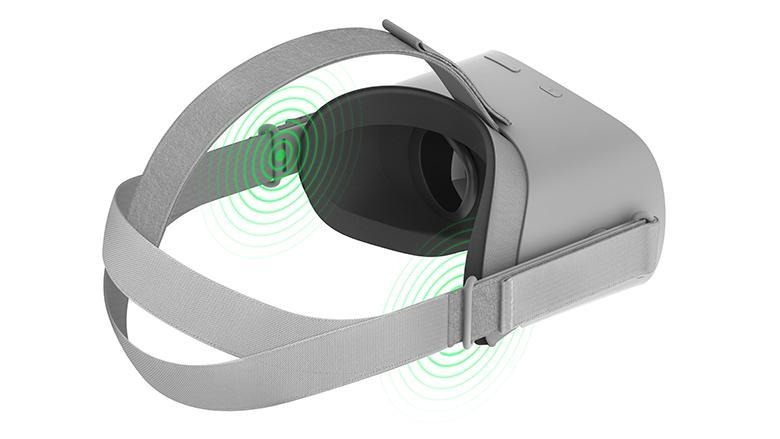 Importantly, the Oculus Go uses the same controller input set as the Gear VR and Oculus Go. Gear VR and Oculus Go apps will be binary compatible, too, so that there'll be a healthy number of apps and other VR content available from the get-go.
Oculus Go dev kits will begin shipping in November 2017, the company says. However the full consumer launch will follow on next year. "We believe Oculus Go will be the most accessible VR experience," said new head of Oculus VR, Hugo Barra.