Facebook Messenger video calling now rolling out to all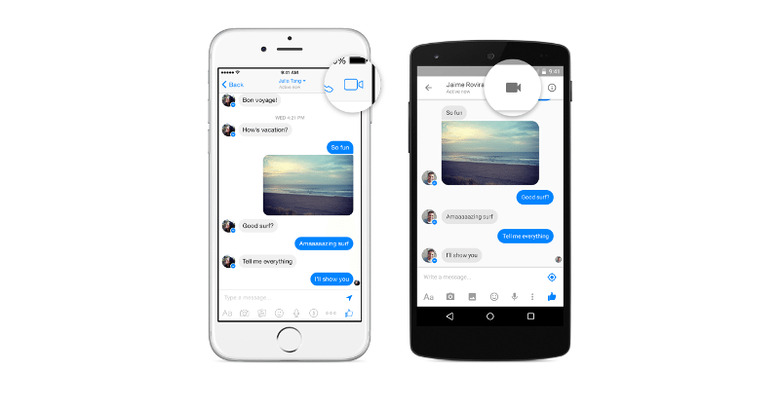 It's time to freshen up, comb that hair, exercise that jaw, and maybe bring out the dictionary or translation guide. Facebook Messenger's new video calling feature, which was announced barely a month ago, is now starting to roll out everywhere and on every platform. Messenger is shaping up to be one distinct and, more importantly, distinguishable product apart from Facebook's main app, giving users the convenience of expressing themselves better, more immediately, and perhaps more creatively than they could with text, emoji, stickers, or even memes.
Gone are the days when "instant messaging" referred only to text-based communication, and maybe that's a good thing. Fast-paced communication has reduced our sentences into unintelligible clusters of consonants. Recently, one can even carry on a conversation using only cats and disembodied yellow heads. With video calls, people can put their face, and language, right at the heart of the communication, making it more personal again.
That said, Facebook is actually coming late to the party, being one of the last major brands to add video calls to their feature list. Better late than never, they always say, and there are just as many Facebook users as there are account holders in other messaging services. This gives them one less reason to look elsewhere.
Messenger's video call feature is advertised to be easy to use but does have one requirement that is not immediately obvious. Both caller and recipient must actually be both using the mobile app in order for the feature to work. Other than that though, video calling is available to all, whether they be on Android or iOS. As long as they have the updated versions of the apps, of course.
The initial roll out of the feature began with more than a dozen countries. Now it's going out to the whole world. That said, there are a few countries where Facebook is still ironing out kinks, so don't immediately panic if you don't see the video call button already.
SOURCE: Facebook