Facebook Messenger scores video calling feature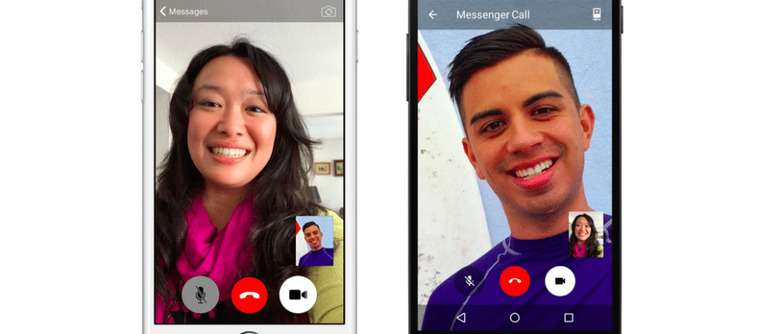 Even if you don't use Facebook as a way to share every mundane snippet of your day, there's a good chance you use the social network's Messenger app, which allows users to chat with each other, send files, and make voice calls. Joining that starting today is another feature, one that is keeping it on par with some other chatting app alternatives: video calling. With this, and as you'd expect, users can call each other and do so with live video feeds so they can see the person they're talking to.
As you can see in the video below, starting a video call is just about the same as starting a voice call — just hit the icon in the upper right hand corner, in this case the icon of a video camera. A call will be started, and when the other person answers the video feeds will show up so that both users can see each.
Facebook says that you'll be able to make video calls if both of the users are on a mobile phone (obviously), and that it doesn't matter if one is using, for example, Android and another is using iOS (again, obviously). Many of the social network's users will be getting the feature today, though there are some that'll have to wait potentially months before it arrives.
Those located in Belgium, Canada, Croatia, Denmark, France, Greece, Ireland, Laos, Lithuania, Mexico, Nigeria, Norway, Oman, Poland, Portugal, the UK, the US and Uruguay get the feature today if they're using iOS and Android, while everyone else will have it arrive over the coming months.
SOURCE: Facebook