Facebook Messenger for Android updated with free voice calling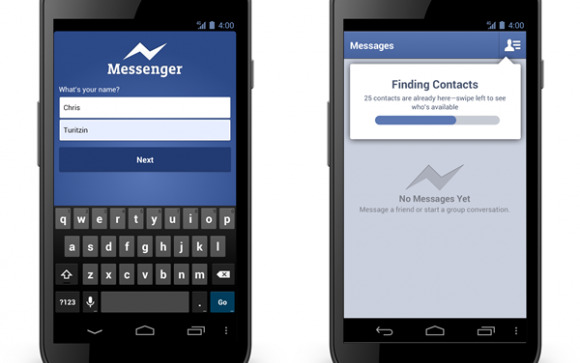 Facebook has finally rolled out a new feature to its U.S. Android users that now allows them to initiate a free voice call with one of their Facebook friends. The voice calling feature will be available automatically, meaning you won't have to go to Google Play to download an update. The feature has been available to iOS users for quite some time now, and Android users in Canada had the feature since early March. The voice calling feature uses up your data plan instead of your actual minutes, so if you're on a tiered data plan, proceed with caution.
In order to initiate a free voice call, all you have to do is choose the contact that you want to call. You have to initiate a text conversation first. Afterwards, you will see an "i" icon at the top right of the message box. Click on that and you will have access to 3 separate options, one that says "Free Call". If you're using Chat Heads, you can initiate a free voice call by tapping the 3 dots that appear next to your contact's name.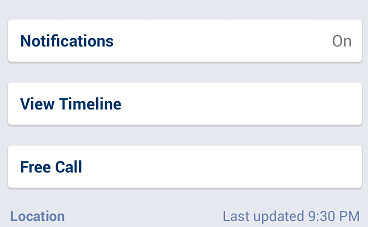 Facebook Messenger really has become an all-in-one messaging service. Not only does Facebook Messenger allow you to instant message your Facebook friends, it also lets you to integrate your SMS texts into it, allowing you to consolidate your conversations. Alongside this new free calling feature, all Facebook really needs to add is a video-calling feature for Android devices and it will truly be an all-in-one service.
Facebook is trying its best to get more users to stray away from other popular messaging apps, like WhatsApp, and migrate over to its messaging platform. Just a few days ago, WhatsApp announced that it has over 200 million active users on its service, a number Facebook desperately wants. Messenger poses a good threat against WhatsApp now that it has all of these features tied into it. This new feature will also be helpful in making its Facebook Home launcher more appealing to users. If you haven't tested out Facebook Home yet, you can check out our review of Facebook Home here to see what it's all about.