Facebook IPO timing and filing with Morgan Stanley named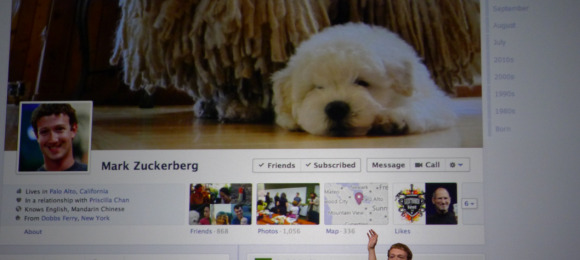 The market is preparing itself for one of the largest IPO openings in recent memory with the launch of Facebook, the group today being said to be choosing Morgan Stanley to take the lead at the start. This Initial Public Offering is said to be setting Facebook up for 10 billion in raised funds. Four sources with knowledge of the matter speaking anonymously with Bloomberg have let them know that Facebook is likely to choose FB as their stock symbol with an opening after the close of U.S. markets today.
Goldman Sachs Group Inc., JPMorgan Chase & Co., Barclays Plc and Bank of America Corp. are said to be joining in on helping with the sale, and the global co-head of Morgan Stanley Michael Grimes is being called lucky at the head of the pack. Bloomberg data shows Morgan Stanley to have the biggest share of business underwriting in USA initial offers by Internet companies in 2011 – this looks to be another great start to a year in that category for sure.
If Facebook is able to raise as much as they've discussed they might, somewhere around $10 billion, it'll be the largest IPO ever by an internet or technology company according to Bloomberg. The previous largest contender will have been (and is now) the German debut of Infineon Technologies AG in 2000, that company raising $5.85 billion. It's also shown that the average fee on an Internet company raising $500 million or more in 2011 was 5.1 percent, this including Yandex, Zynga, Renern Inc., and Groupon.
If this weeks' sales are able to ring in a similar percentage from Facebook with this IPO, they'd be looking at something like $510 million for their underwriters. That's no small chunk of change! We'll be waiting patiently throughout the day to see if FB pops up sooner!
[via Bloomberg]