Facebook Home to launch in Canada within weeks after US release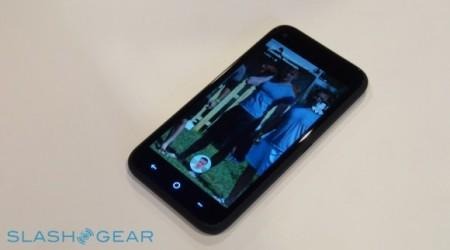 Facebook's newest method to start a social fire is
, the company's new home screen app launcher of sorts. It's set to release for free in the Google Play store
. However, only US users will be able to take advantage of the new launcher, leaving international users waiting a bit before it hits their land. However, it's reported that Facebook Home will hit Canada within weeks after the US launch.
, Director of Product Marketing at Facebook, Ami Vora, says that Facebook Home will be available to Canadians a couple of weeks after the US launch, and even going as far as saying a few days after the US release, possibly. However, Vora says that it certainly won't be months until Home launches in other countries.
The
, which is the one device that Facebook Home is optimal on, is an AT&T exclusive, and it's only available in the US. However, there's no word on whether or not we may see the new phone release in Canada or other countries, although it's certainly possible. We won't hold our breath just yet, though.
Canada has been a big testing ground for Facebook, using the country to test new features that are being workshopped. However, it seems that Canada is getting short end of the stick this time around, but we have a feeling that the exclusivity with AT&T might have something to do with that. Either way, if you're a Facebook junkie and live in the US, you'll probably want to tune into Google Play come April 12 to be one of the first to get your hands on the new product.
[
Android Community]