'Facebook Home' Team Reportedly Dismantled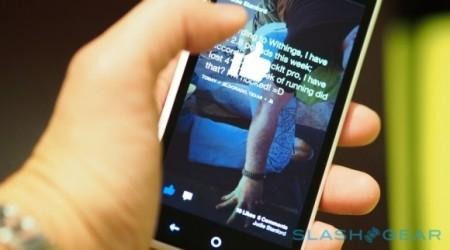 If you use Facebook Home, we really hope you like your experience, because it might not change much. A new report suggest Facebook has dismantled the Home team, and placed them elsewhere within the company. One move has already had an impact — but maybe not the one Facebook had hoped for.
An article in The New York Times notes the team has been split up, each going a new direction. Their sources were speaking on condition of anonymity, unfortunately, so we can't note how much credence this has. Still, it's a telling commentary on the direction Facebook is headed with mobile:
The company has disbanded the team of engineers originally assigned to work on Facebook Home, its custom-made mobile software for Android devices, according to two people familiar with the matter who spoke on condition of anonymity because they were not authorized to discuss it publicly.
One of those who left Home is Joey Flynn. The lead Designer on Home, Flynn went on to help with Slingshot, Facebook's attempt at dissolving messaging. Slingshot — like Home before it — has been widely panned.
Other Home-y features like 'chat heads' have made their way to Facebook proper, and even been emulated by various launchers from other companies. Facebook has also released Paper, which is a new-look Facebook app for the iPhone.
Home has had some updates since launch to make it more responsive and increase performance, but it hasn't caught on. Home's rating hovers around 3.5 in Google Play, and the 'Facebook Phone' released with the launcher as default was equally panned — and just as easily dismissed. There's no word yet on whether or not Facebook will pull Home from circulation as they did with Poke.
Source: The New York Times