Facebook has first $3 billion quarter via ad network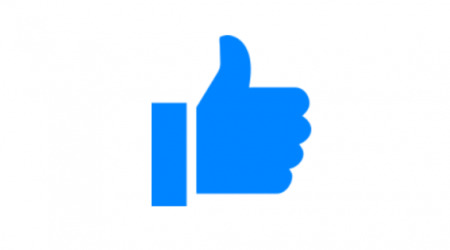 Facebook just reported their third quarter earnings for 2014, and they are pretty impressive. For all the attention paid to Facebook tanking, or a possible 'killer' on the horizon, the social networking giant just steamrolls the competition time and again. This time, they've had their first $3 billion quarter, returning $3.2 billion in revenue. that's a significant increase over the $2.9 billion they brought in last quarter, and much better than the $2.01 billion in Q3 2014. It's also nearly triple what they brought in for Q3 2012.
their earning beat Wall Street expectations, too. analysts assumed Facebook would bring in right around $3.12 billion. Earnings per share were $0.43, up from the $0.40 analysts though it would be, and a massive increase over the $0.25 earnings per share in Q3 2013.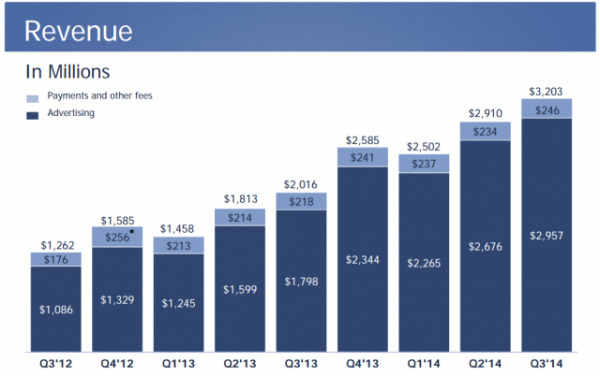 Of that $3.2 billion, $2.95 billion came from advertising. Facebook's new mobile ad network also has't found its footing yet, so these numbers could improve dramatically over time. Facebook says their ad network grew 64% year over year, and 66% of their ad income now comes via mobile devices.
As for Facebook losing users, it just doesn't seem to be the case. The social giant reports they have 1.35 billion monthly active users, and 864 million daily active users. That's a 14% and 19% increase, respectively, over the same time last year. About one-third of those are mobile-only users, too.
Source: Facebook