Facebook Gets Serious About Open Internet For All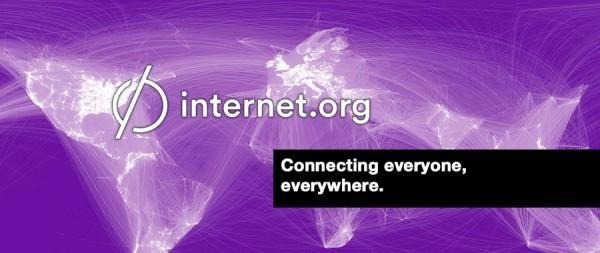 Those of you in the world wide web and abroad aiming to bring the internet to the whole world can now team up with Facebook if you do so wish. Internet.org, the Facebook-made internets services portal, is now a platform for developer to help in the aim to spread internet access across the entire planet. Three guidelines for participation have been outlined for developers. With these three guidelines in mind, the internet can spread far and wide with developers and apps of all kinds.
The aim of Internet.org is the same as it's been over the past year. To bring internet to the world. It's simple. What Facebook is doing now is making it clear that they're not creating a walled garden of internet services to places that wouldn't otherwise have the web.
Three guidelines for developer participation in this action are as follows, all of this coming from the new Internet.org platform:
1. Explore the entire internet.
This means developers should encourage the user of the entire internet, not just a tiny fraction of it. The internet.org platform also aims to bring a larger cross-section of users who want to use the internet and are inside a signal area to use the internet.
"For most people who aren't online, the biggest barrier to connecting isn't lack of infrastructure – more than 80% of the world's population already lives within range of a mobile signal."
"Instead, the biggest challenges are affordability of the internet, and awareness of how internet services are valuable to them."
2. Efficiency
"Websites that require high-bandwidth," says Facebook, "will not be included."
"Services should not use VoIP, video, file transfer, high resolution photos, or high volume of photos."
3. Technical Specifications
Websites aiming to be included with internet.org must be ready to be browsed on both feature phones and smartphones, optimized for areas where affordable internet is not necessarily a reality for most citizens.
UPDATE: As Facebook states: "Websites must be built to be optimized for browsing on both feature and smartphones and in limited bandwidth scenarios. In addition, websites must be properly integrated with Internet.org to allow zero rating and therefore can't require JavaScript or SSL/TLS/HTTPS and must meet these technical guidelines."
Above and below you'll see stories of those that've been connected by Internet.org.
Stick around as we continue to see how Internet.org – and similar services – connect users around the world!
Below you'll find additional information on Internet.org and Facebook's efforts to bring internet to everyone.