Facebook freeze address & phone sharing as privacy advocates scream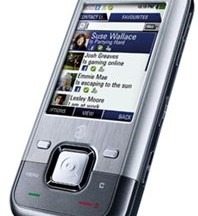 Facebook has backtracked on controversial plans to allow users to share their address and cellphone number with advertisers, after facing vocal criticism from privacy advocates. Announced on Friday, Facebook billed the option as a way to "easily share your address and mobile phone with a shopping site to streamline the checkout process, or sign up for up-to-the-minute alerts on special deals directly to your mobile phone"; however, while the standard privacy tools were offered, many believed the social networking site had a greater responsibility to notify users when they were giving out the data.
"Over the weekend, we got some useful feedback that we could make people more clearly aware of when they are granting access to this data. We agree, and we are making changes to help ensure you only share this information when you intend to do so. We'll be working to launch these updates as soon as possible, and will be temporarily disabling this feature until those changes are ready. We look forward to re-enabling this improved feature in the next few weeks" Facebook statement
As a result, Facebook has "temporarily" disabled the address and phone number sharing feature, though it will not be gone for good. Instead, the company will be working on new ways to indicate to users when their data is being made available, with a mind to reinstating the functionality "in the next few weeks."
For the social networking site – which makes its money through advertising – anything that allows its sponsors better or easier access to users is a benefit, and it's unsurprising that, despite the privacy set-back, it intends to push ahead with options to make personal data more available. Whether the responsibility for educating users about the potential harm in sharing that information is the site's will remain a much-argued question.