Facebook for iPhone gets Timeline; iPad update "soon"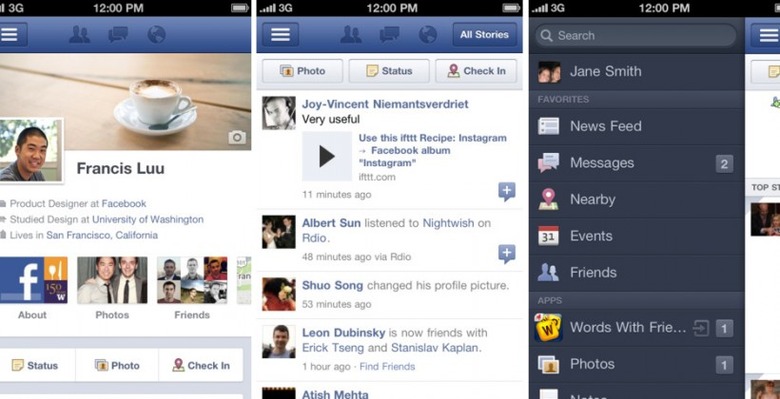 Facebook for iPhone has been updated to support Timeline, bringing the iOS app up to speed with its Android and mobile web cousins. The new v4.1 app, a free download [iTunes link], works on both iPhone and iPod touch, though an iPad version is still in the pipeline. and brings the visual history of your Facebook engagements – and those of your friends – to the smartphone screen.
According to Facebook, you'll need to have already set up Timeline on your desktop before you'll be able to view and edit it on the iPhone app. Currently it's an opt-in process, with new users given seven days to fettle their page – and get rid of anything too incriminating – before it goes live. However, the social network has confirmed that eventually Facebook Timeline will be a mandatory upgrade for all of its users.
iPad support, meanwhile, is "coming soon" though no exact release schedule is given. Facebook for iOS v4.1 also adds improved friends lists, subscribers and subscriptions control when mobile, a streamlined photo viewing system with improvements in how comments can be left, and various performance tweaks.
Timeline went live worldwide last week, bringing the updated interface to anybody who opted in. Unlike the current profile page, which shows a relatively static view of a user's interests and other details, Timeline presents a long history of Facebook activity using video, photos, text, links and more. However, privacy advocates have responded cautiously to the new system, suggesting people will inevitably over-share.