Facebook follows Amazon with mobile-centric London development hub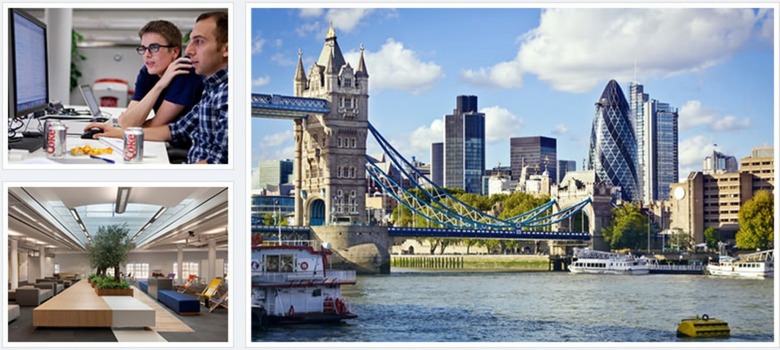 Facebook has announced the opening of a new engineering center in London, UK, with the target of "building products in key areas like mobile and platform." The news, which follows word earlier this week that Amazon would open a Digital Media Innovation Hub in the city, will make the new London Facebook center the first non-US engineering office for the social network.
"We are a culture of builders, and the environment we plan to create in London will reflect that" Facebook software engineer and new London team lead Philip Su said of the news. Despite the size of our service – 900 million users and growing – we still push new code to the site every day. We eliminate unnecessary process and give all our engineers the opportunity to work on the things that matter most. Our engineers in London – like those in Menlo Park, New York, and Seattle – will be able to pursue great ideas and ship products quickly."
Mobile is a particular shortcoming in Facebook's arsenal. The company realized it had roughly half of its users accessing their profiles from mobile devices almost by accident, and has struggled to monetize their visits. While the desktop version of the social network has advertising and promotions, the mobile sites and apps for iOS, Android and other platforms have been left relatively untouched by marketing.
That – together with long-standing leaks – has contributed to expectations that Facebook intends to launch its own smartphone, echoing Amazon's heavy customization of Android for its own purposes on the Kindle Fire, with a social-centric handset that puts Facebook front and center. The company is believed to have attempted to work on such a device before but have been scuppered by the cost of the various challenges involved, but since then has floated for record sums on the stock exchange.
Jobs at the new London center are listed here, with Facebook currently looking for developer advocates , partner engineers for mobile, native applications and games, monetization experts, and a whole handful of software engineers. That includes an engineer who can "contribute best-in-class programming skills to develop highly innovative, consumer-facing mobile products."