Facebook details tougher advert policies to pacify businesses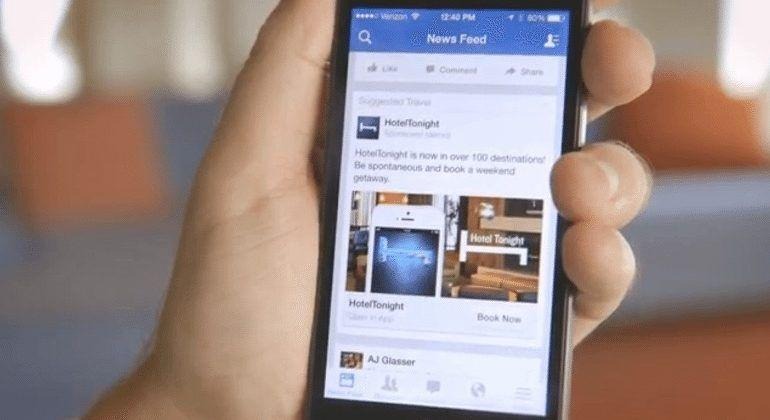 Haunted by Snapchat's Millennial-targeted adverts, and hounded by advertisers reluctant to pay for skipped or silent commercials, Facebook is hoping new transparency will keep the promo cash flowing. The social network's billion-plus audience is still overshadowed by its confession last year that it had been over-counting advertising views. Now, it's getting more granular and promising more to businesses who want to know exactly what they're getting for their money.
That includes a new level of commitment to ad content and, vitally, the guarantee that it's being consumed as advertisers expect. Outlining changes expected to roll out over the coming year, Facebook says that it will give businesses oft-demanded metrics across both Facebook and Instagram. For instance, duration data on how many milliseconds an advert was visible on the screen will be accompanied by how long 50-percent of that advert was visible, and how long 100-percent could be seen.
There'll also be more granular control over exactly what advertisers will and won't have to pay for. In video spots, for instance, businesses will be able to specify that only adverts that play with the sound turned on will be charged as a view. Since videos play on Facebook with their audio muted by default, that could significantly cut the number of overall views a campaign achieves.
Video advertisers will also be able to specify that a successful view is only counted if the viewer watches the entire clip, up to ten seconds. Currently – and still supported by Facebook, Instagram, and the company's Audience Network – there's two-second buying, which counts a view when at least 50-percent of a video advert's pixels are in-view for two continuous seconds or more.
NOW READ: Facebook is cracking down on "fake news"
Stung by concerns that it's over-exaggerating how successful commercials are, Facebook has committed to expanding third-party verification of its numbers. Now, the social site says, there are 24 third-party measurement partners, in fact. They'll be policing things like reach, demographics, and mobile app measurement.
At the same time, though, Facebook is making its policies for ad content more rigorous. Earlier this week, the company informed advertisers that their promotions must not discriminate against people based on factors like race or ethnicity, gender or sexual orientation, disability, or medical condition. Those who do use the audience selection tools to discriminate may find themselves falling foul of new machine learning policing systems Facebook is installing.
Initially looking for policy-flaunting housing, employment, and credit opportunity advertisers, the system will automatically ban any believed to be filtering out demographics like African American, Asian American and US Hispanic communities.
For individual users, the changes may well provoke little visual difference in their Facebook experience, at least to begin with. However, as advertisers look to motivate behaviors like turning on audio soundtracks and watching the entire duration of promotional clips, it's almost certain that new types of advert will spring up to do a better job of grabbing attention. Right now, there's no sign of truly invasive behaviors like automatically loading audio on auto-play adverts.
MORE Facebook